What to see in Crete in one day – a comprehensive guide for your holidays at this beautiful island! As you may know, Crete, the largest Greek island, is a treasure trove of history, culture and breathtaking landscapes. So, it could take many days to visit every corner of it. However, if your stay is only for one day, it's still possible to experience the highlights.
Whether you're on a tight schedule or using Crete as a stopover destination, this guide will help you make the most of your day on this enchanting island.
1. Historical Marvels to see in Crete
Your day of exploration begins in the morning, where you'll dive into the island's rich history and remarkable ancient sites. The most famous ones are Knossos and Phestos Palace – Crete's top unmissable attractions.
Knossos Palace:
Start your journey at the legendary Knossos Palace, the center of the Minoan civilization. Nestled on the south side of Heraklion, Knossos Palace stands as a testament to the remarkable ingenuity and advanced civilization of the Minoans. This archaeological marvel, dating back over 3,000 years, beckons travelers into a world of enchanting myths. Moreover, every traveller gets amazed by the intricate architecture and culture. Believed to be the legendary labyrinth of King Minos, Knossos Palace boasts grounds adorned with frescoes and mosaics. An innovative layout that includes multi-story buildings connected by labyrinthine corridors.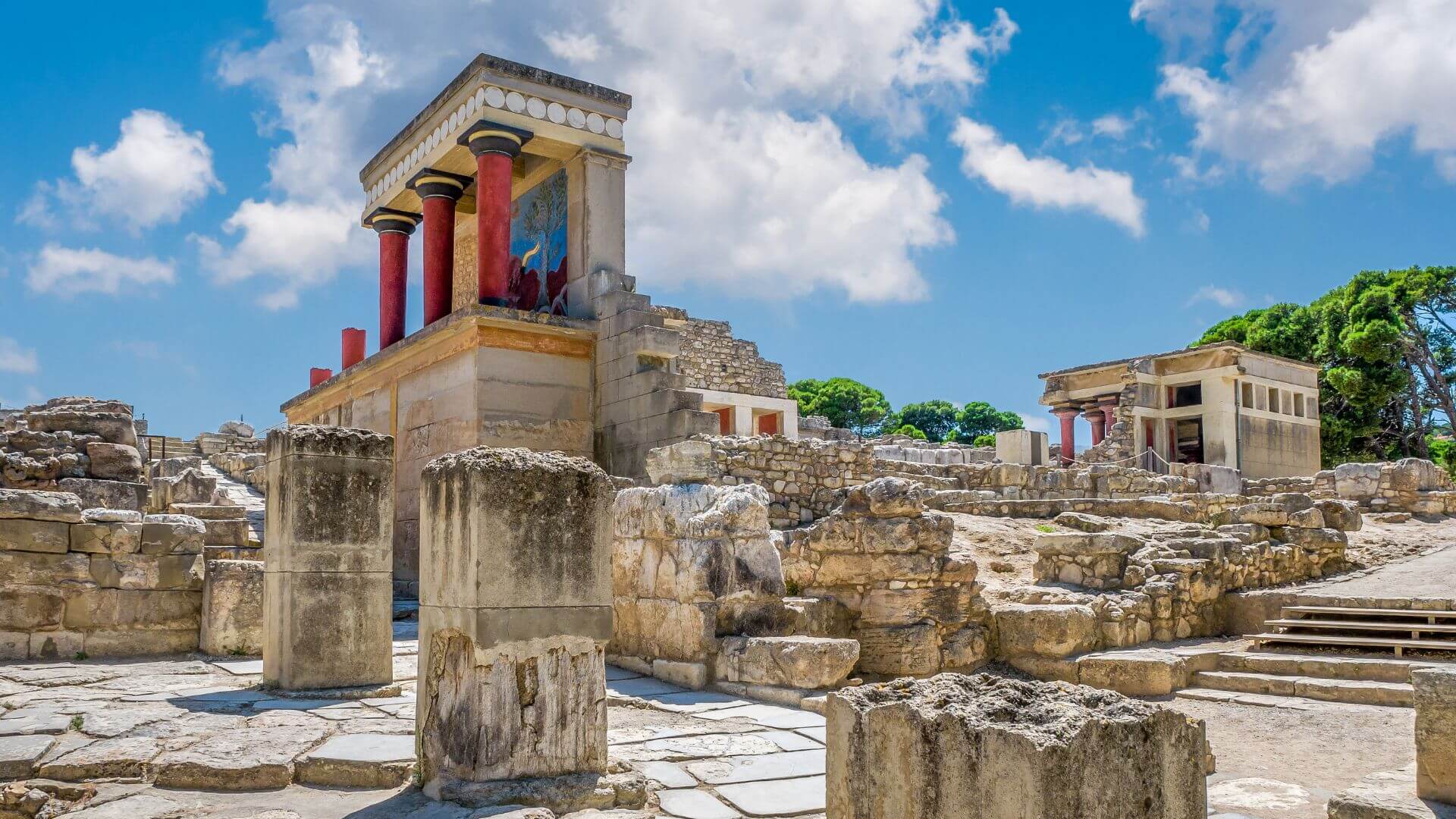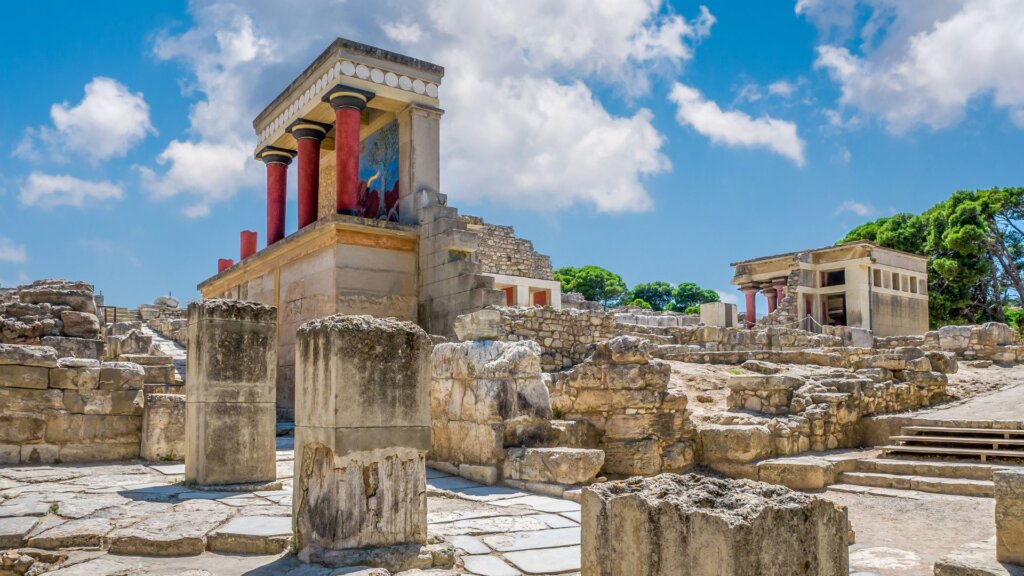 Picture by: niuliia-nedrygailovas-images
Moreover, the vivid depictions on the walls offer a vivid tapestry of Minoan life, from religious ceremonies to athletic competitions. The grandeur of the throne room, the mystique of the Queen's Megaron and the remarkable engineering of the drainage system all reveal the sophistication and craftsmanship of a civilization ahead of its time. As you traverse the storied halls and chambers, you can't help but feel a connection to the past. Thus, immersing yourself in the echoes of a once-thriving society that has left an indelible mark on history.
Phaistos Palace:
The ruins of Phaistos Palace stand as an enigmatic testament to the splendor and sophistication of the Minoan civilization. Perched atop a hill overlooking the distant Libyan Sea, Phaistos Palace has captivated archaeologists, historians, and travelers alike for its unique architecture and rich historical significance.
As you wander through the remains of storerooms and ceremonial spaces, the echoes of a bygone era come alive, painting a vivid picture of a society deeply rooted in trade, culture and religious practices. The famous Phaistos Disc, an enigmatic clay disk was discovered here, adding an air of mystery to the palace's allure. Walking in the footsteps of those who once inhabited this ancient Aegean hub, visitors can almost feel the pulse of history beneath their feet.
2. What to see in Crete in one day – Discovering Crete's Coastal Beauty in a Day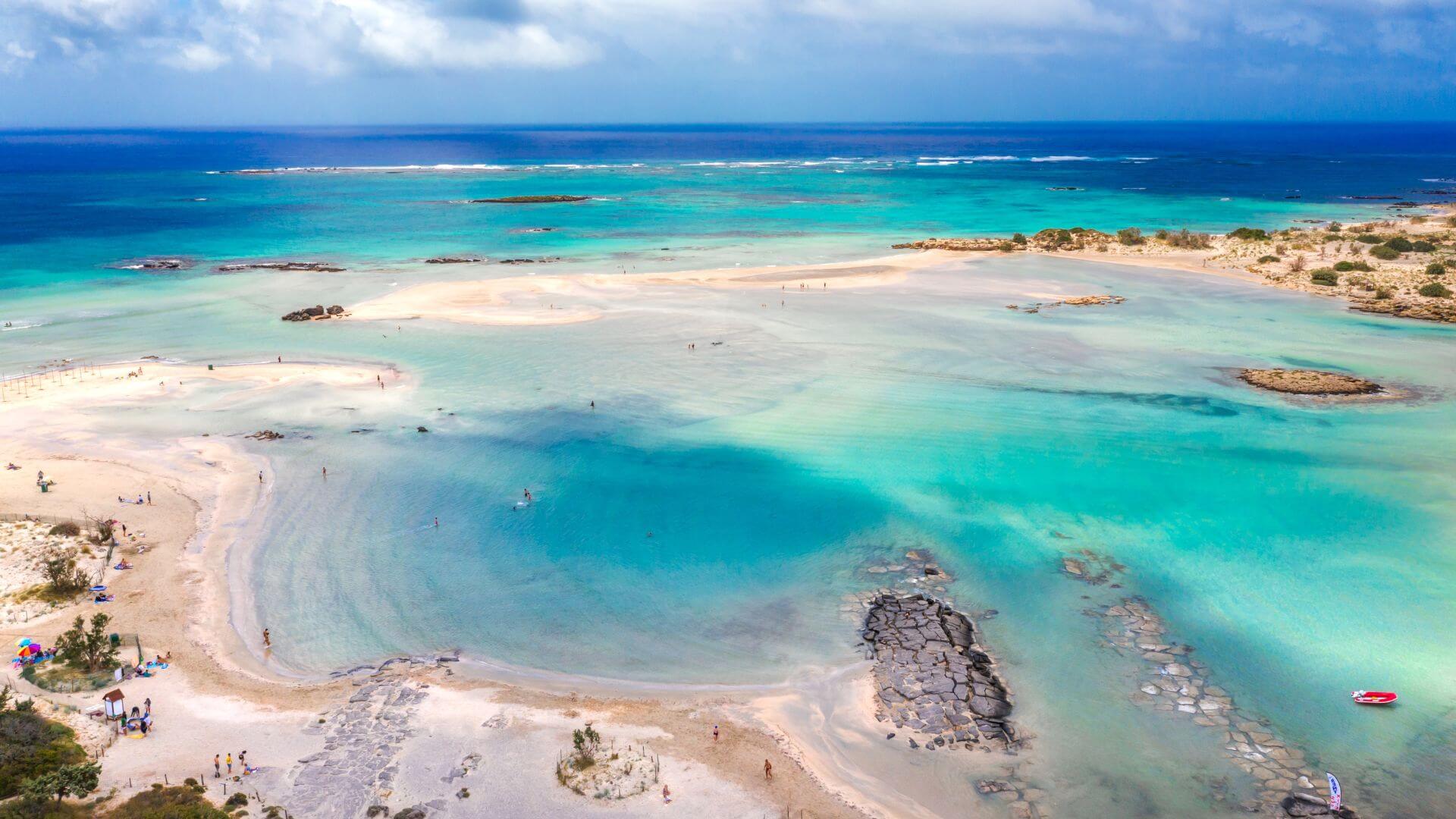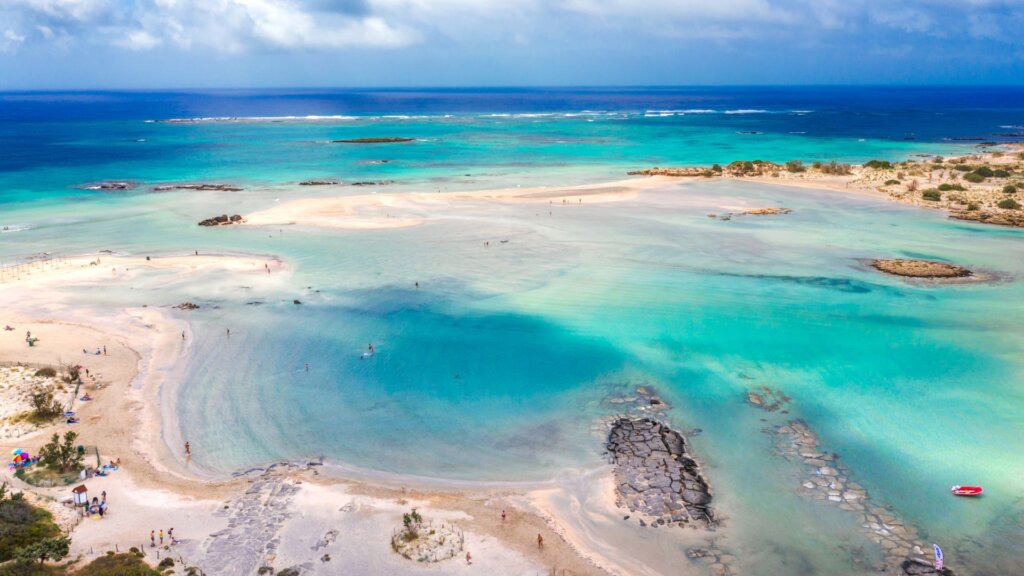 Picture by: gatsi
Embarking on a day-long adventure along the sun-drenched shores of Crete unveils a captivating mosaic of beaches, each with its own unique charm and allure. From the powdery pink sands of Elafonisi to the dramatic cliffs of Balos Lagoon, this coastal journey promises an unforgettable immersion into the island's natural splendor.
To begin with, Elafonisi Beach, one of the most famous beaches of the island, is definitely a must-see attraction for a one-day visit. As you bask in the serene atmosphere, the vibrant colors form an enchanting backdrop, enticing you to explore the shoreline's treasures. After that, your journey can be continued to Falassarna Beach. A haven for surf enthusiasts and relaxation seekers alike. The midday sun invites a taste of local delights at tavernas, where the aroma of freshly caught seafood mingles with the sea breeze.
Another option for what to see in Crete in one day is Balos Lagoon. As you descend upon this hidden gem, the sight of turquoise waters embraced by rugged cliffs takes your breath away. The sensation of dipping your toes into the velvety sands is a sensory delight. Moreover, the sweeping panoramas from the cliffs above provide a vantage point to capture the awe-inspiring beauty of Crete's coast. Find out more information about the beaches in Crete here.
3. Chania Old Town: A Day of Timeless Splendor
Stroll around the scenic town of Chania. Wander through the narrow streets lined with charming Venetian and Ottoman architecture. Specifically, the Venetian Harbor is a highlight, offering stunning views and an array of waterfront cafes and shops.
Stepping into Chania Old Town is like entering a living canvas where history, culture and landscapes converge in a harmonious tapestry. From the moment you set foot on its streets, you're enveloped in an ambiance that resonates with the echoes of centuries past. Begin your day at the bustling Venetian Harbor, where colorful fishing boats sway gently in the embrace of the waters. Further, the iconic lighthouse stands as a sentinel, offering panoramic vistas of the town's Venetian and Ottoman architecture.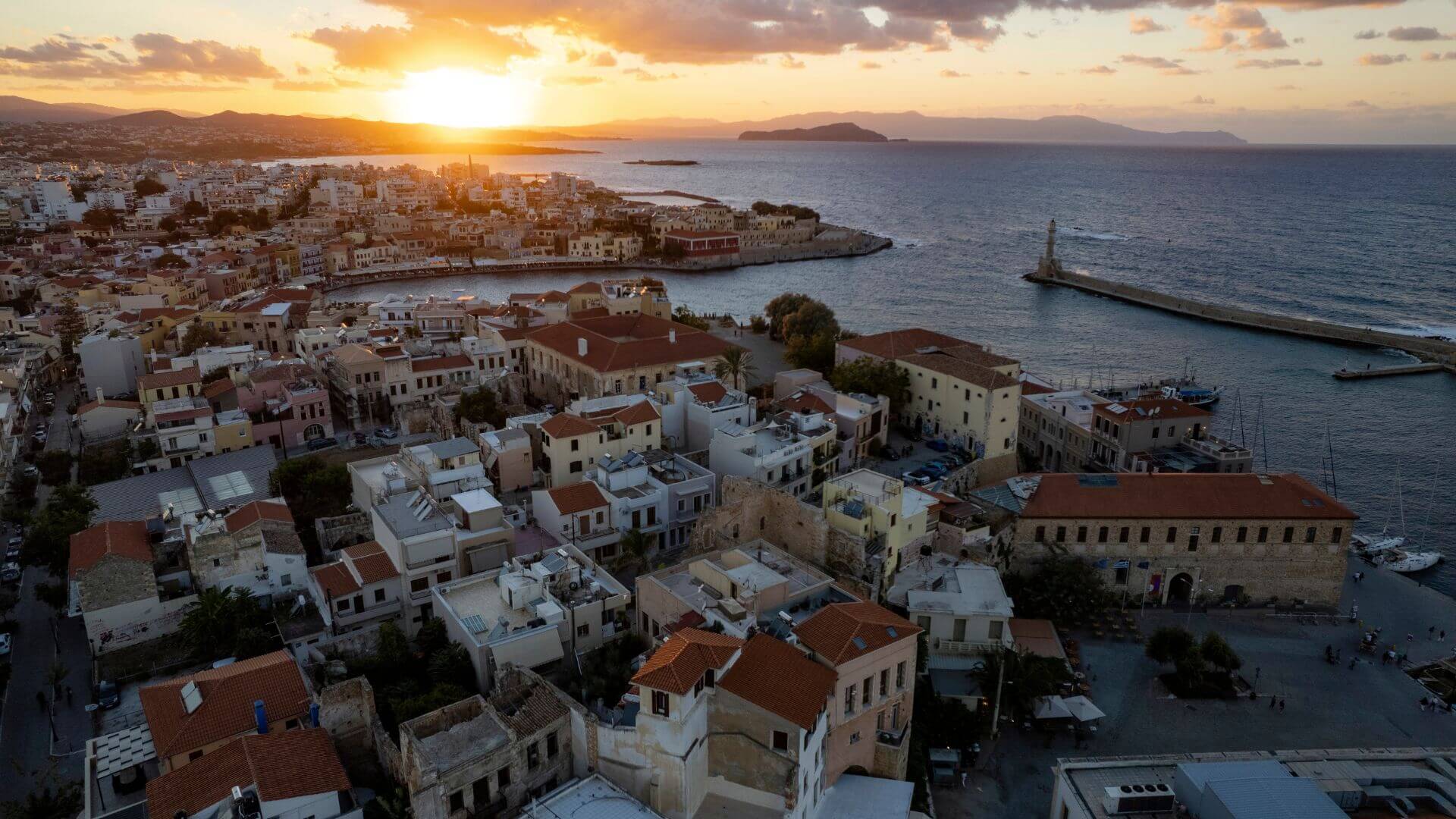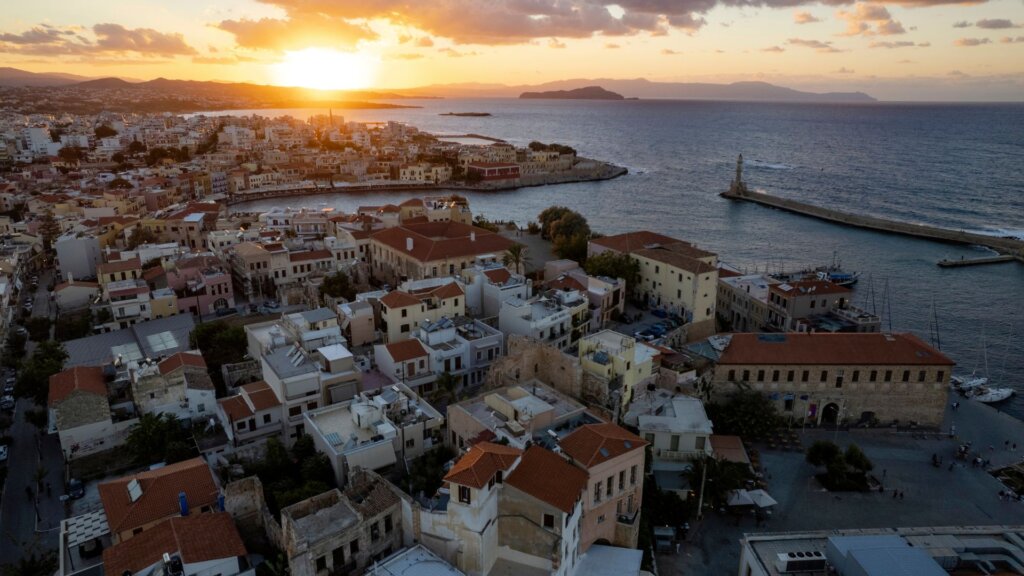 Picture by: stockstudioX
In addition, as noon approaches, savor a lunch at a taverna tucked away in the heart of the Old Town. Delight in Cretan specialties like dakos and lamb, accompanied by traditional Cretan music that infuse the air with a sense of authenticity.
In the evening's embrace, the Old Town's aura transforms into a magical allure. Meanwhile, the sunset paints the sky with hues of amber and rose. The aromas of Mediterranean cuisine waft through the air, beckoning you to indulge in an evening of culinary exploration.
4. Taste the delightful Cretan Cuisine
Furthermore, visiting cretan local restaurants is one of the things to see in Crete in one day. Exploring Crete's taverns is an intimate encounter with the island's heart and soul. Specifically, it is a chance to connect with its people and traditions through the universal language of food. Enjoy octopus grilled to perfection, adorned with a drizzle of lemon and olive oil. The Mediterranean diet is more than just a culinary choice here – it's a way of life celebrated in every dish.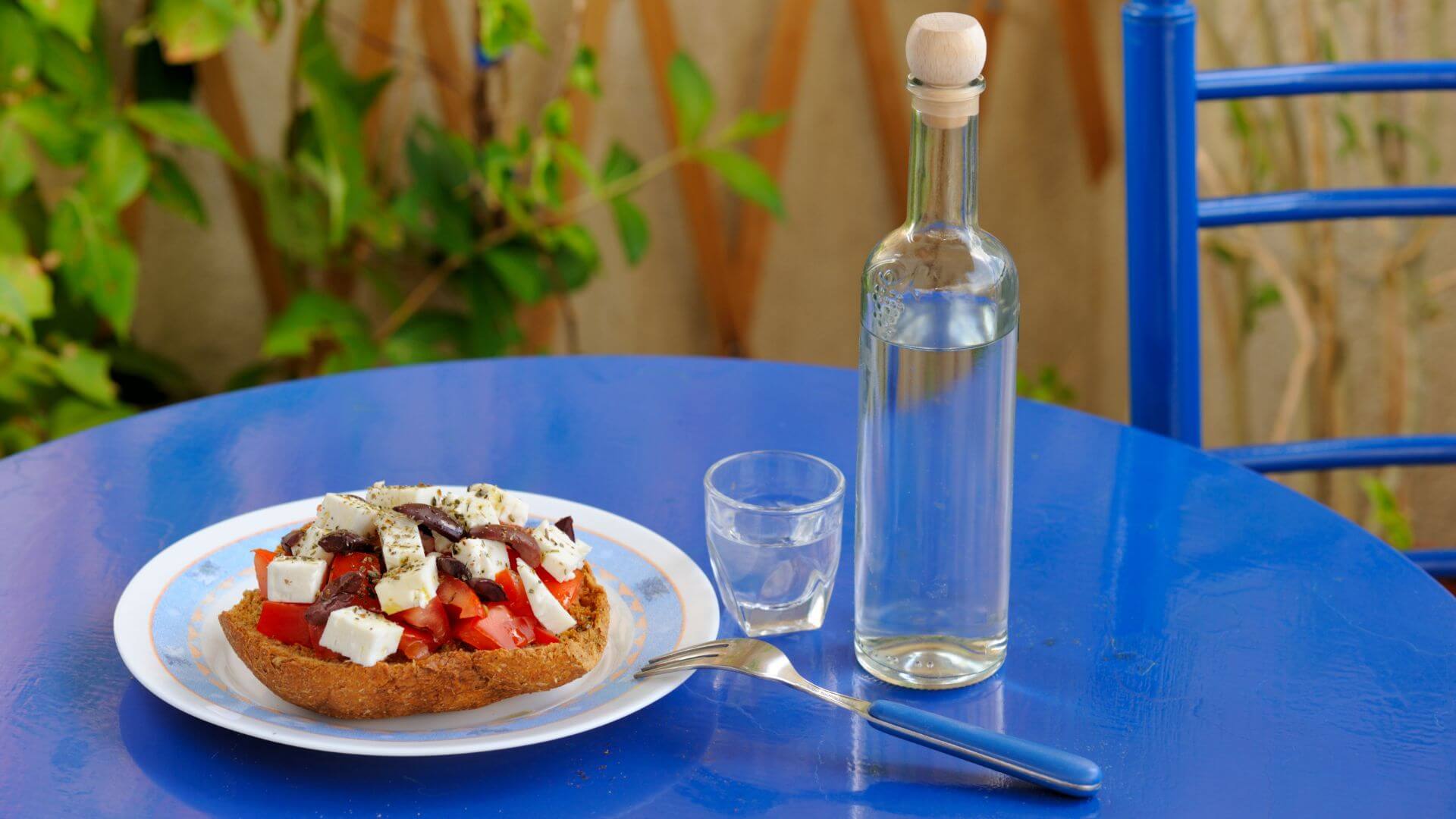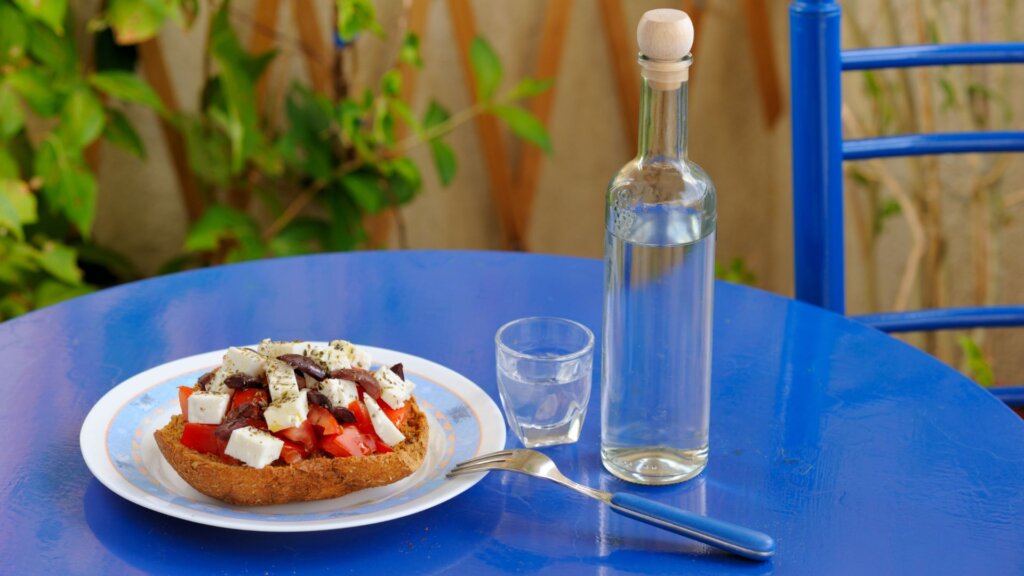 Picture by: GrigoriosMoraitis
Conclusion
In conclusion, what to see in Crete in one day seem like a short time to explore all that Crete has to offer. However, this itinerary ensures you experience the essence of the island's history, culture and natural beauty. From ancient ruins to stunning beaches and charming towns, Crete has a way of leaving a lasting impression, in just 24 hours. So, whether you're a history enthusiast, a nature lover, or seeking an experience, Crete has something to offer every type of traveler.