Beaches in Chania Crete are some of the most beautiful beaches not only in Greece, but in whole world! The fantastic city of Chania is located on the stunning island of Crete and is a paradise for beach lovers. With its crystal-clear turquoise waters, golden sands, and breathtaking landscapes, Chania offers a wide array of fantastic coastlines to explore.
Let us guide you through a quick tour of some of the most enchanting beaches in Chania, each with its own charm and character.
Discover our List of Beaches in Chania Crete
1. Discover the Hidden Gem of Kedrodasos Beach
Kedrodasos Beach is a true gem known for its pristine natural beauty. Specifically, the beach is famous for its cedar forest, which provides a unique and enchanting backdrop. The crystal-clear waters and soft sand create a tranquil atmosphere, perfect for relaxation and solitude. Therefore, Kedrodasos Beach is an ideal destination for those seeking a secluded and unspoiled beach experience.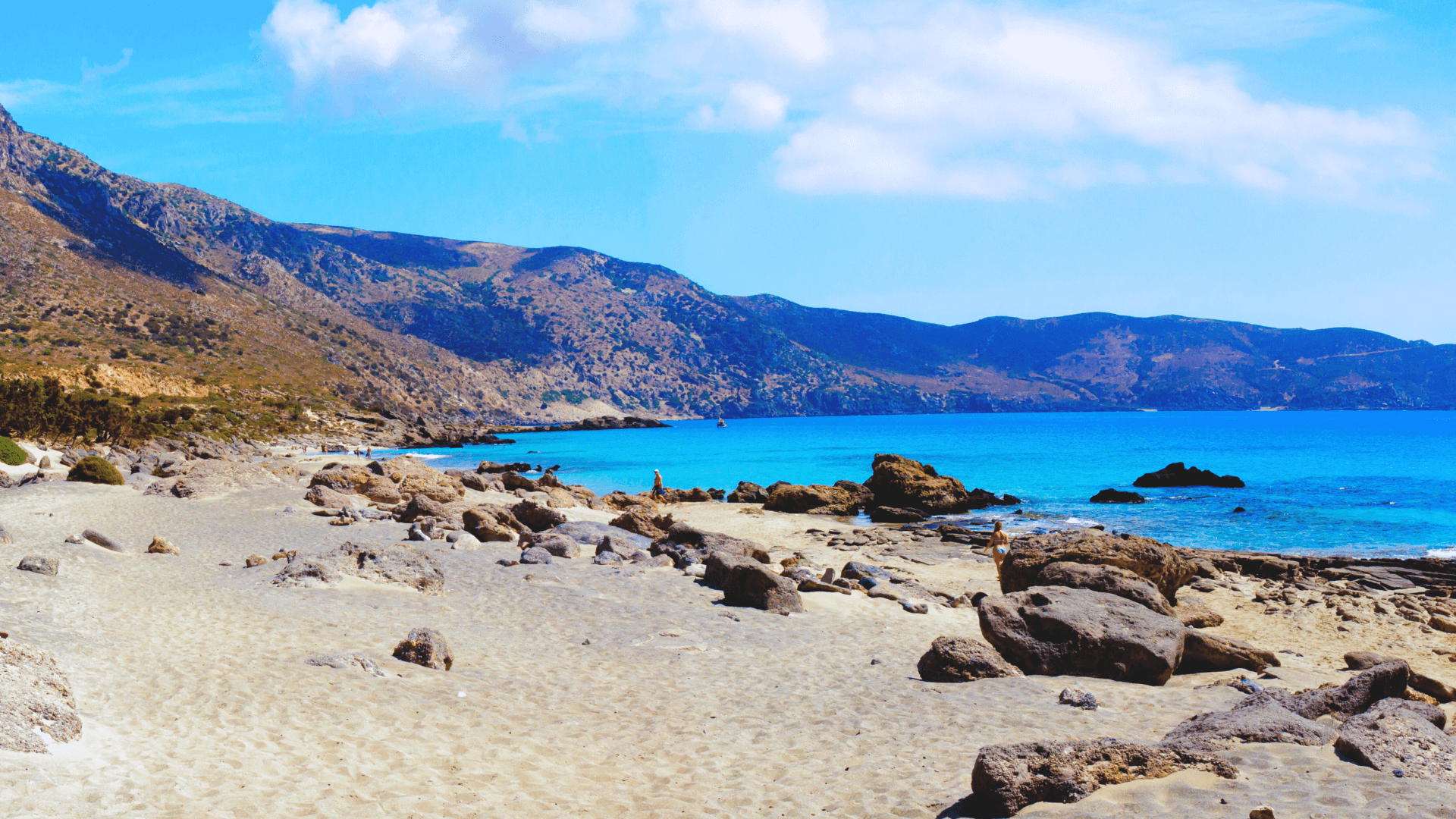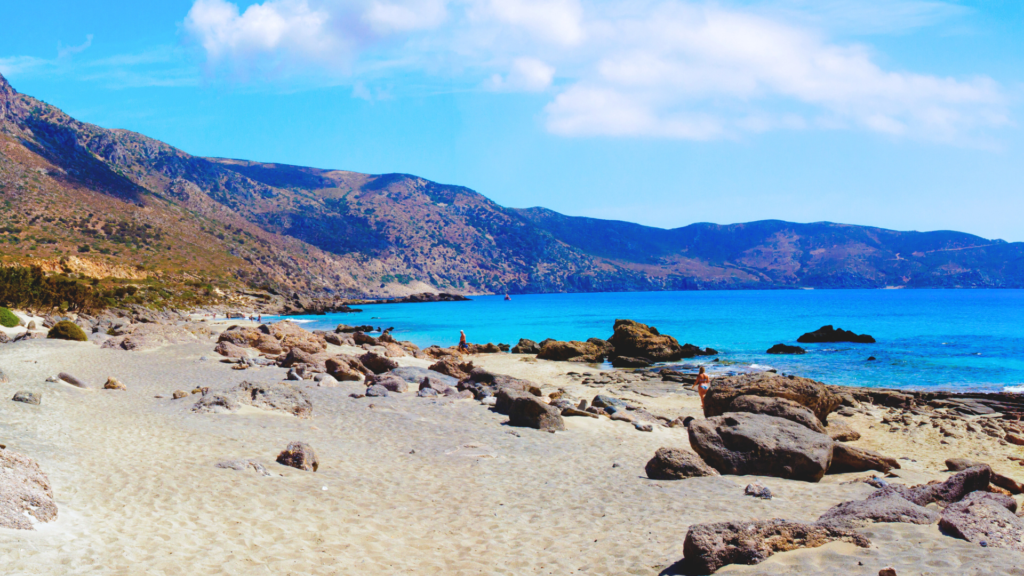 Picture by: stanciuc
2. Unraveling the Secrets of Seitan Limania Beach
Have you ever heard of Seitan Limania Beach, which is also known as "Devil's Ports" beach? In fact, this place is a hidden gem waiting to be discovered in a secluded cove on the Akrotiri Peninsula. Towering cliffs surround the beach and offer breathtaking views of the deep blue sea. The waters here are incredibly clear and ideal for snorkeling or simply cooling off on a hot summer day. Although the beach requires a bit of a hike to reach, the stunning vistas and peaceful atmosphere make it well worth the effort.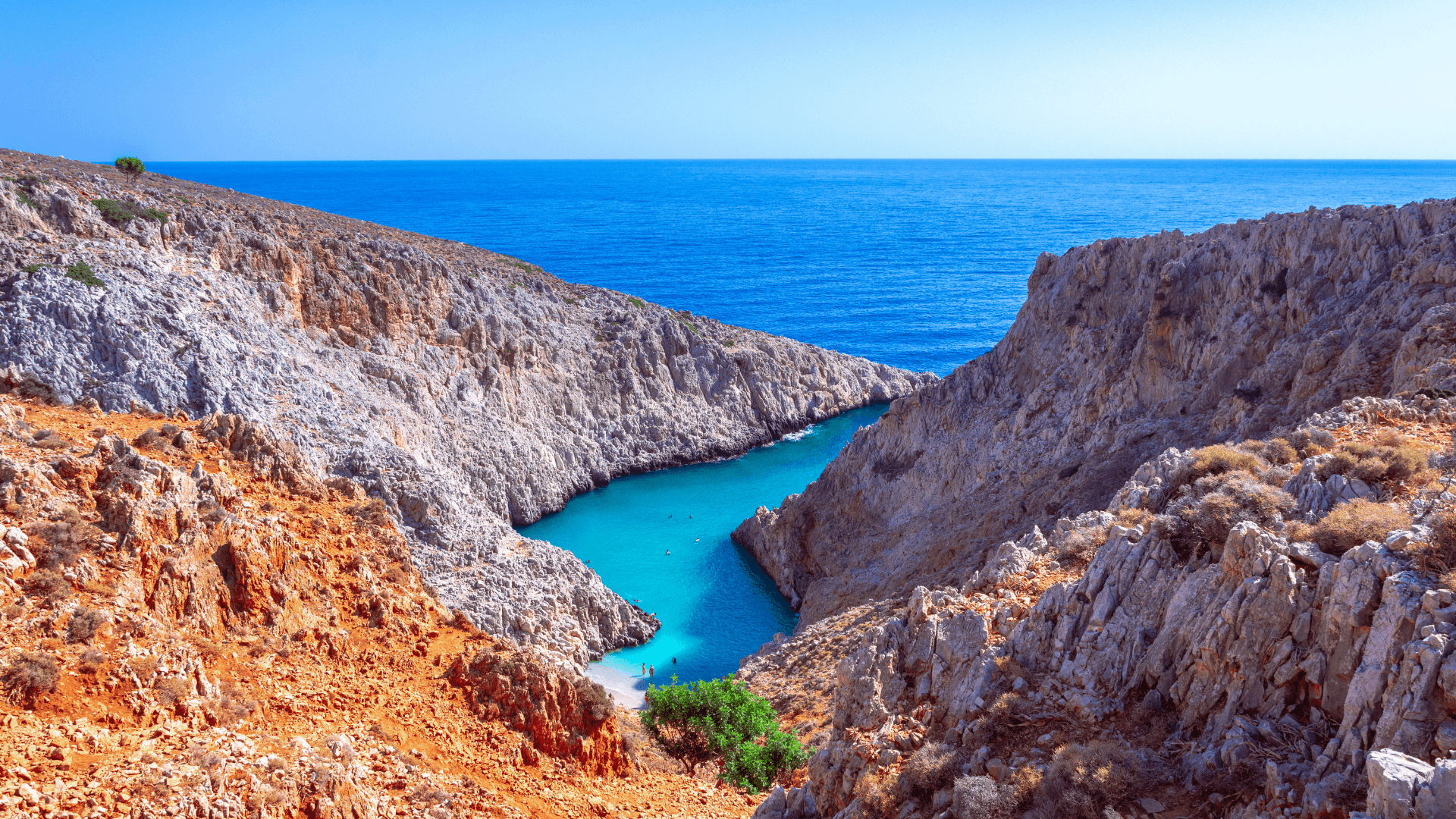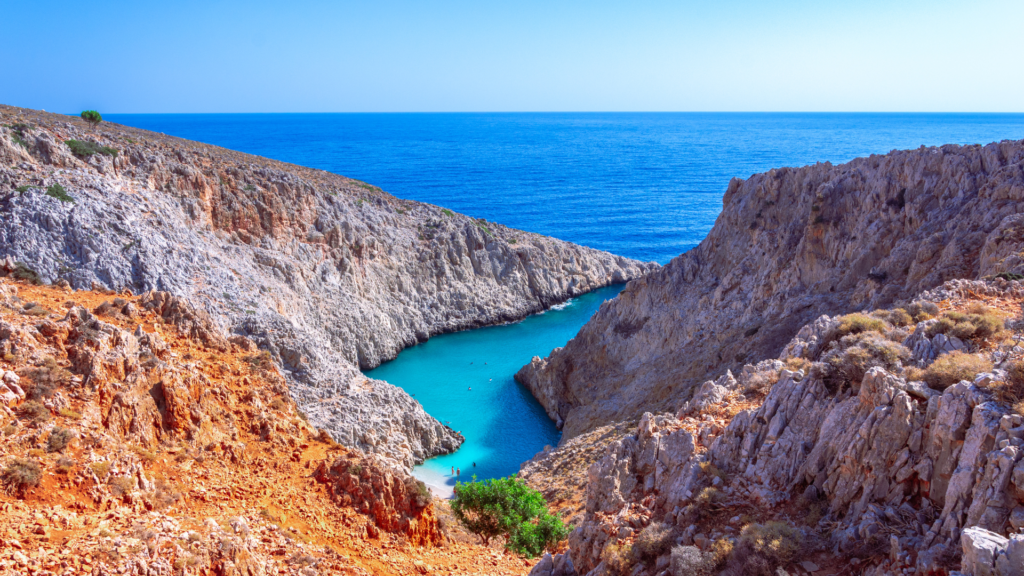 Picture by: Gatsi
3. Delighting in the Natural Beauty of Afrata Beach
Afrata Beach is a paradise waiting to be explored, nestled in a small bay on the northwest coast of Crete. The beach's pebbled shoreline and crystal-clear waters offer a tranquil and unspoiled setting. Surrounded by dramatic cliffs and lush vegetation, Afrata Beach provides a sense of seclusion and serenity. Additionally, tt's the perfect spot for nature lovers and those seeking an off-the-beaten-path beach experience.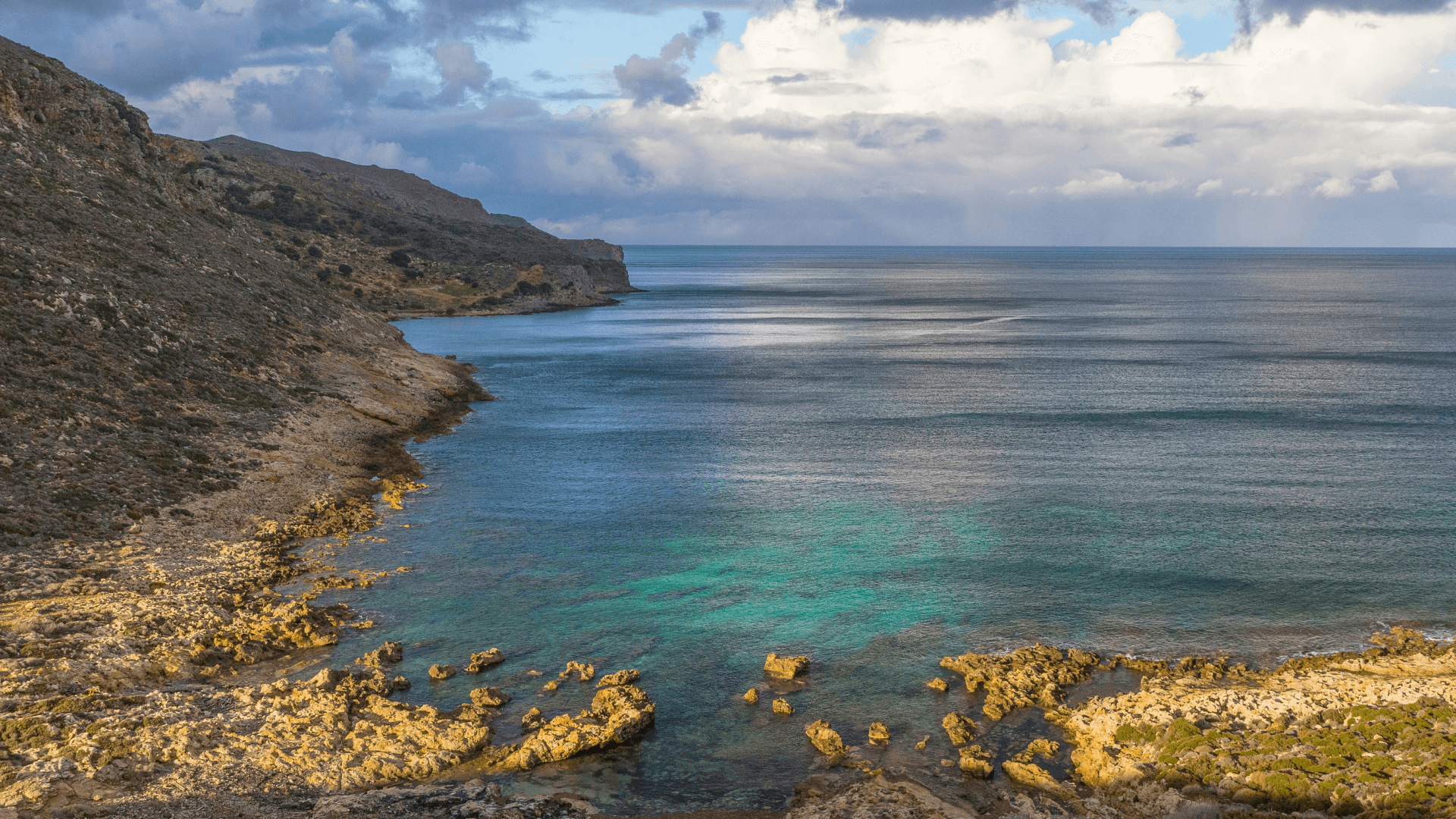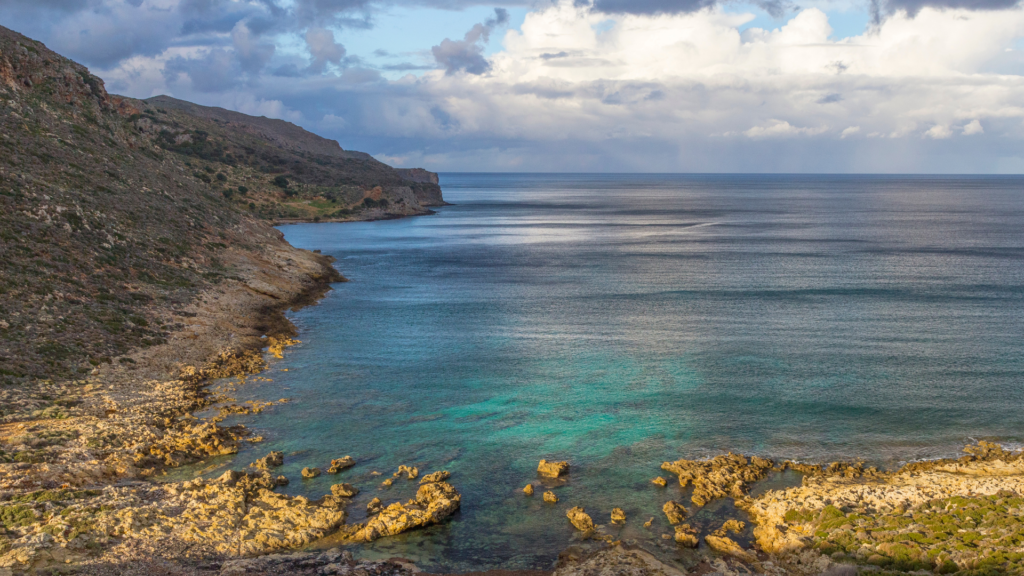 Picture by: Jef Wodniack
4. Relaxing on the Pristine Shores of Stavros Beach
Stavros Beach, renowned for its role in the film "Zorba the Greek," offers a tranquil and picturesque setting for beachgoers. Moreover, nestled in a sheltered bay, the beach boasts calm turquoise waters and a crescent-shaped shoreline. Consequently, Stavros Beach becomes a perfect destination for families, as the shallow waters ensure a safe environment for children to swim in. You can also take a leisurely stroll along the coastline and enjoy the stunning views of the surrounding cliffs.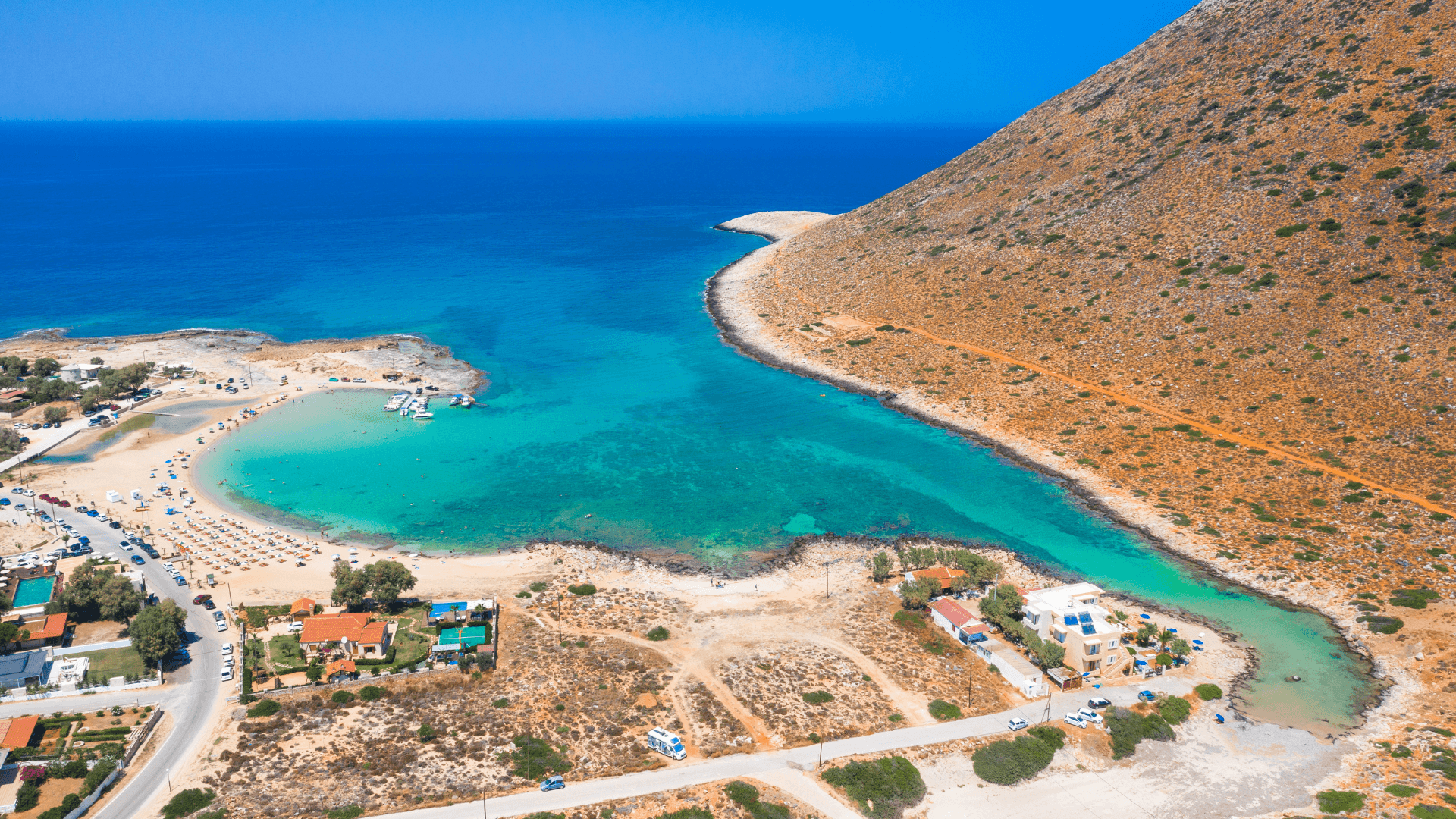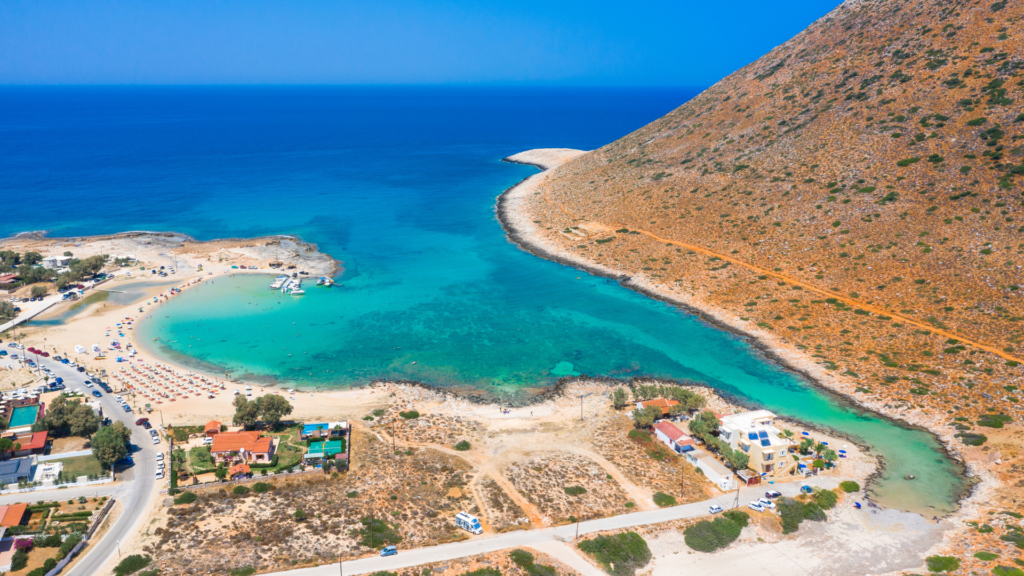 Picture by: Gatsi
5. Enjoying the Serenity of Marathi Beach
Marathi Beach, located on the Akrotiri Peninsula, is a serene and secluded beach that provides a peaceful escape from the crowds. Additionally, the shallow waters and soft sand make it a great choice for families with young children. Marathi Beach is also known for its excellent seafood taverns, where you can savor delicious loca cuisine while enjoying the breathtaking views of the views of the sea.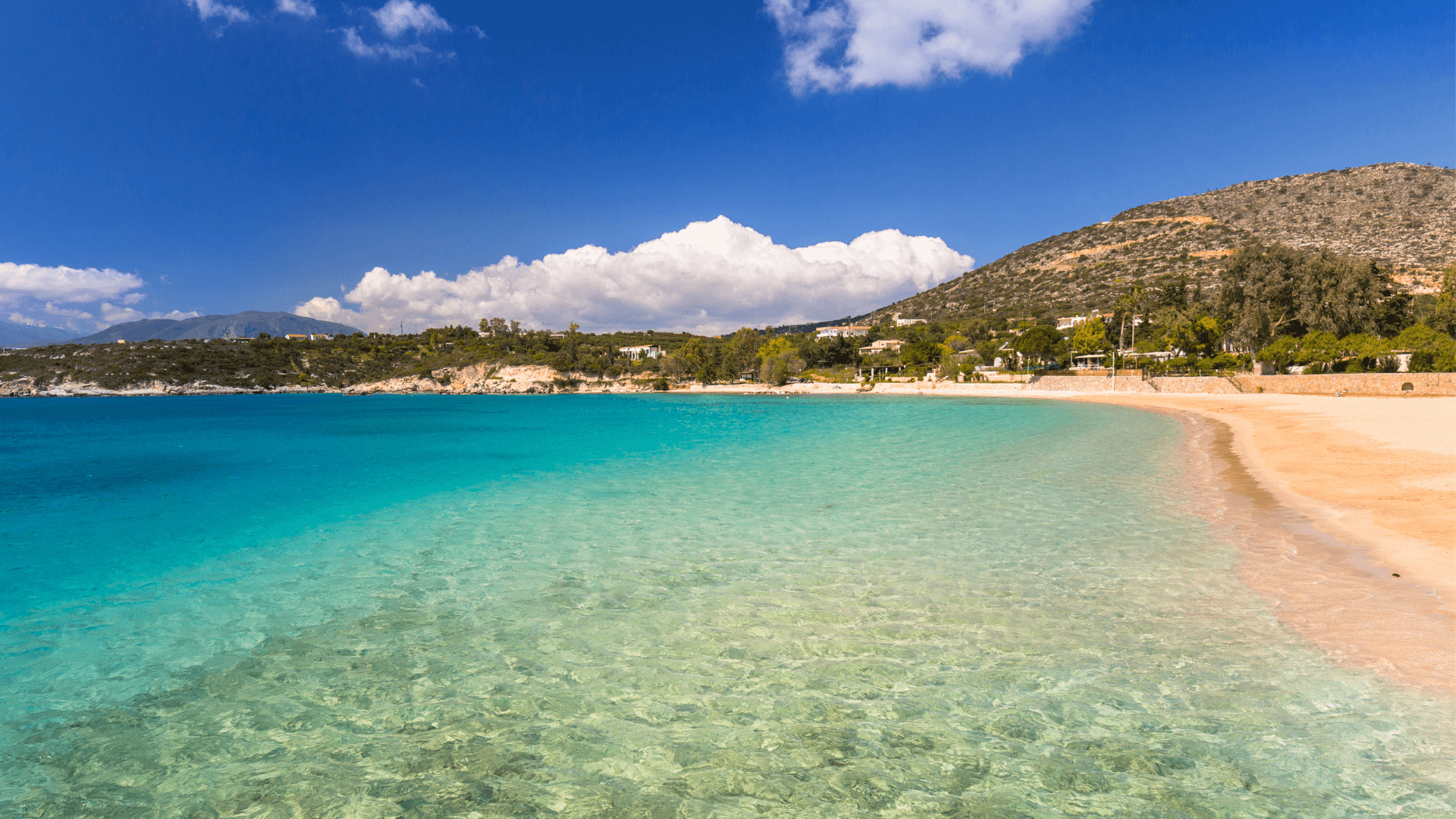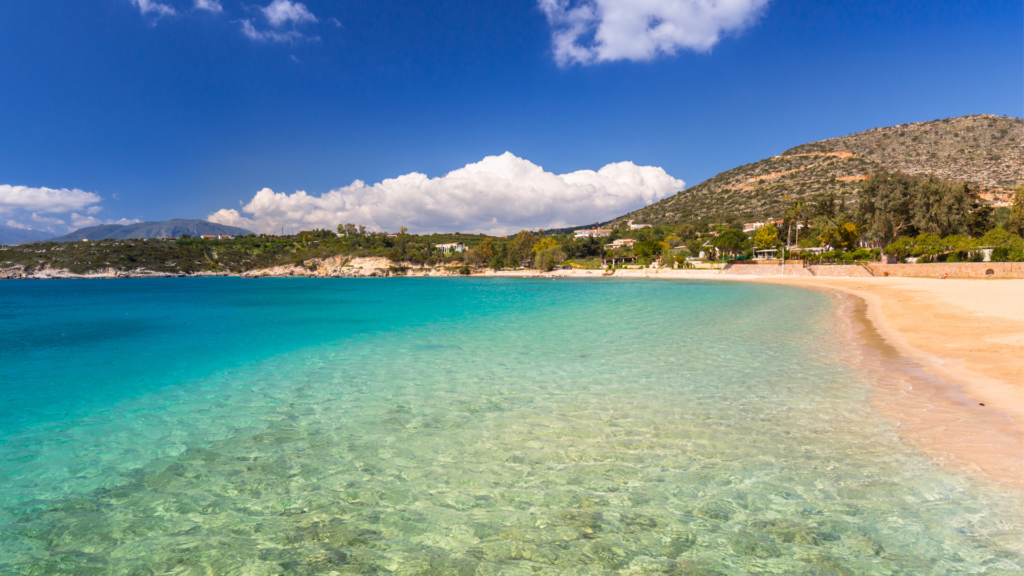 Picture by: Patryk_Kosmider
6. Loutraki Beach is One of the Best Beaches in Chania Crete
Loutraki Beach, situated on the eastern coast of Akrotiri, is a hidden gem that offers a unique blend of natural beauty and tranquility. Moreover, the beach has a pebbled shoreline and crystal-clear waters, making it an ideal spot for snorkeling and diving. Loutraki Beach is surrounded by cliffs, creating a secluded atmosphere that is perfect for those seeking a peaceful beach experience away from the crowds.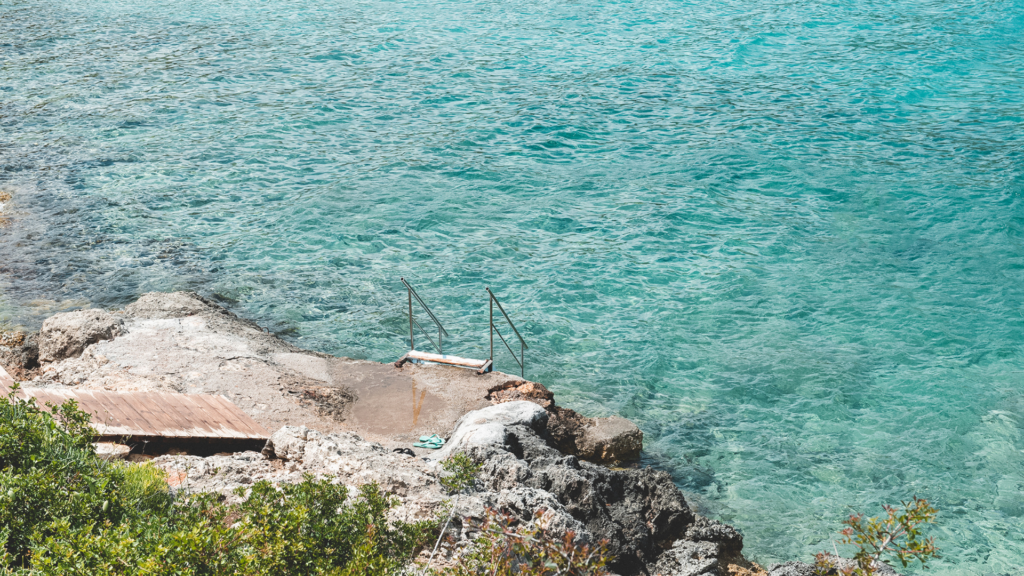 Picture by: Inglelandi Digital Agency
7. The Pristine Beauty of Glyka Nera Beach
Glyka Nera Beach or "Sweetwater Beach," is a picturesque paradise nestled between towering cliffs and lush vegetation. Also, the beach gets its name from the freshwater springs that emerge from the pebbled seabed, providing a refreshing and unique swimming experience. The crystal-clear waters, combined with the stunning surroundings, make Glyka Nera Beach a must-visit destination for nature enthusiasts.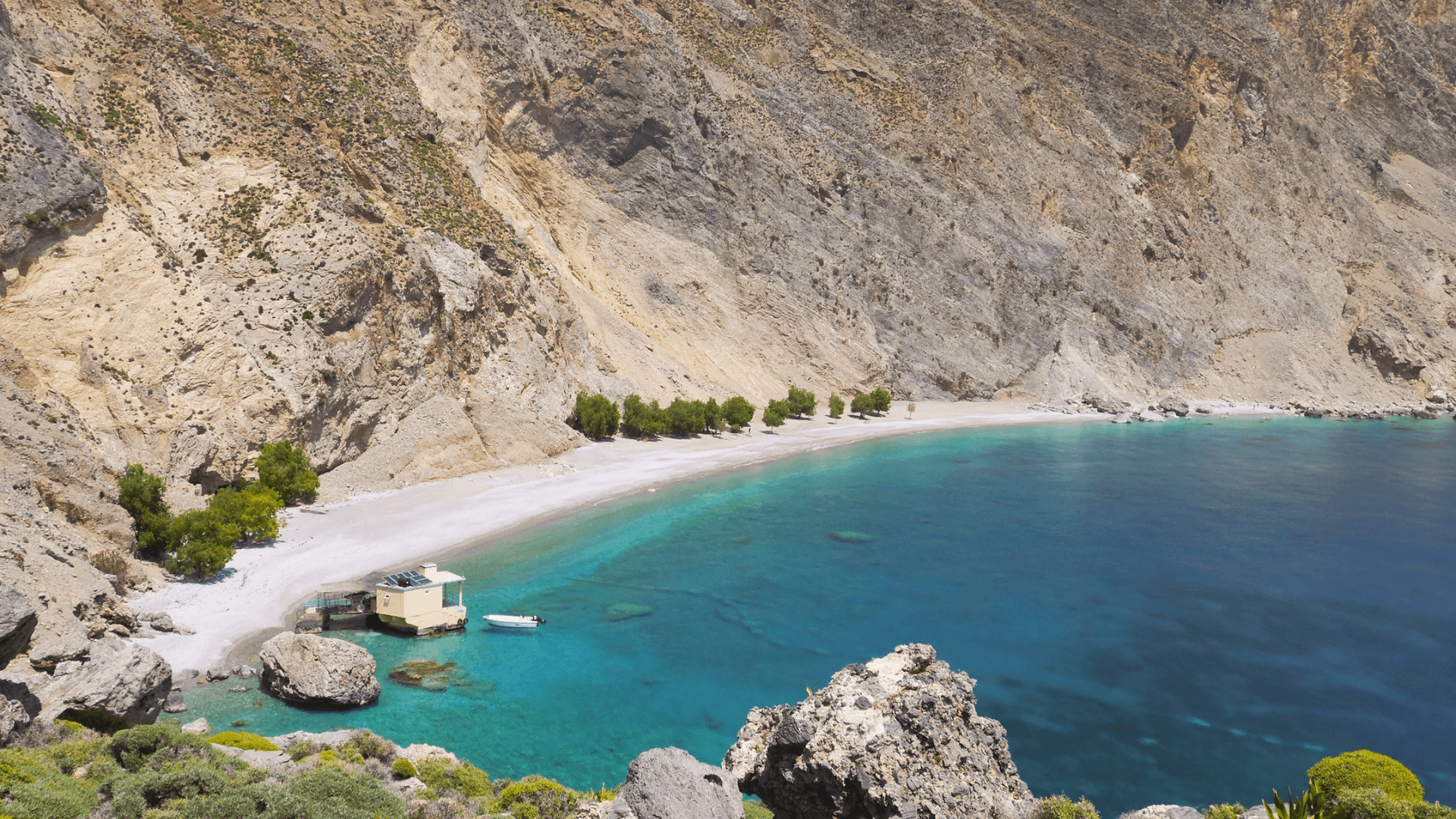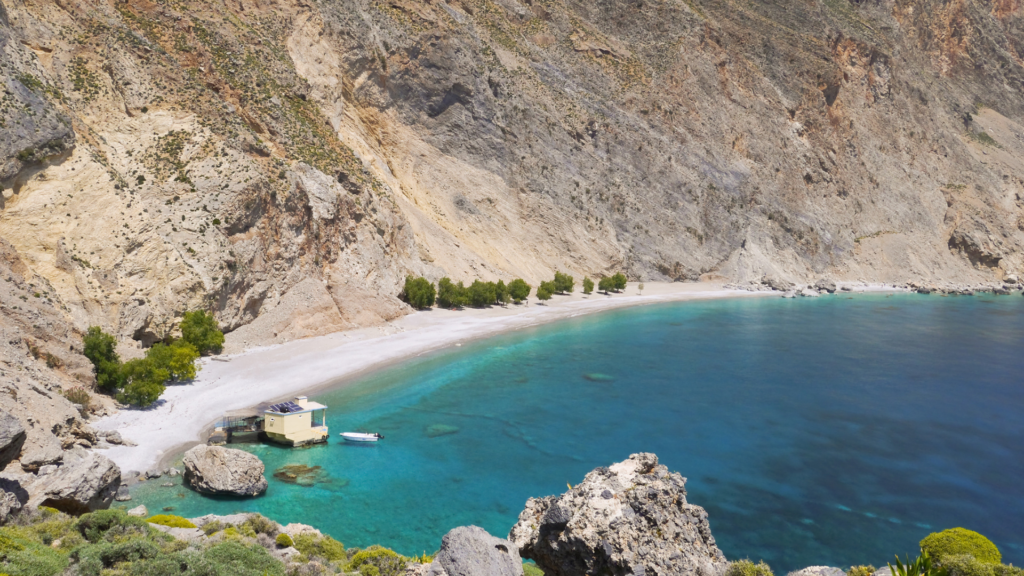 Picture by: photohampster
Conclusion
Chania, Crete, is a treasure trove of stunning beaches that offer something for every beach lover. From the hidden gem of Kedrodasos Beach to the pristine beauty of Glyka Nera Beach, each beach has its unique charm and allure. Whether you seek tranquility, adventure, or a vibrant atmosphere, Chania's beaches will leave you with unforgettable memories. So pack your beach essentials and embark on a journey to explore the captivating Chania's coastal gems.
What other places would you like to visit in Crete while staying in Chrispy Waterpark Resort?
FAQs (Frequently Asked Questions)
1. How do I get to Chania, Crete? To reach Chania, Crete, you can either fly directly to Chania International Airport or take a ferry from Athens or other Greek islands to the port of Souda, which is located near Chania.
2. Are the beaches in Chania, Crete suitable for families with children? Yes, many of the beaches in Chania, such as Stavros Beach and Marathi Beach, have shallow and calm waters, making them ideal for families with children.
3. Can I participate in water sports activities at the beaches in Chania? Absolutely! Several beaches in Chania, such as Loutraki Beach and Marathi Beach, offer a wide range of water sports activities, including standup paddleboarding, windsurfing, and kayaking.
4. Are there facilities available at the beaches in Chania? Most of the popular beaches in Chania offer facilities such as beach bars, restaurants, sunbed rentals, and restrooms, ensuring a comfortable beach experience for visitors.
5. Are there any private beaches attract less people? Yes, Chania is home to several private beaches, including Seitan Limania Beach and Kedrodasos Beach, which are popular for their wild beauty.