At Chrispy, you can find the most wonderful waterpark in Crete! Yes you read that right. Our hotel takes family holidays to a whole new level, thanks to our premium facilities and exciting water slides. Both you and your spouse, kids, friends or family members are in for a unique experience. Undoubtedly, you will create memories that will remain forever in your hearts. Therefore, if you're dreaming of going on vacation to the legendary Greek island, the summer of 2023 is the perfect opportunity! All you have to do is grab along your favorite people, hop into an airplane (or ferry) and check-in at Chrispy Waterpark Resort.
Still not convinced? Keep on reading this article to find out more information about our waterpark in Crete and you will definitely be!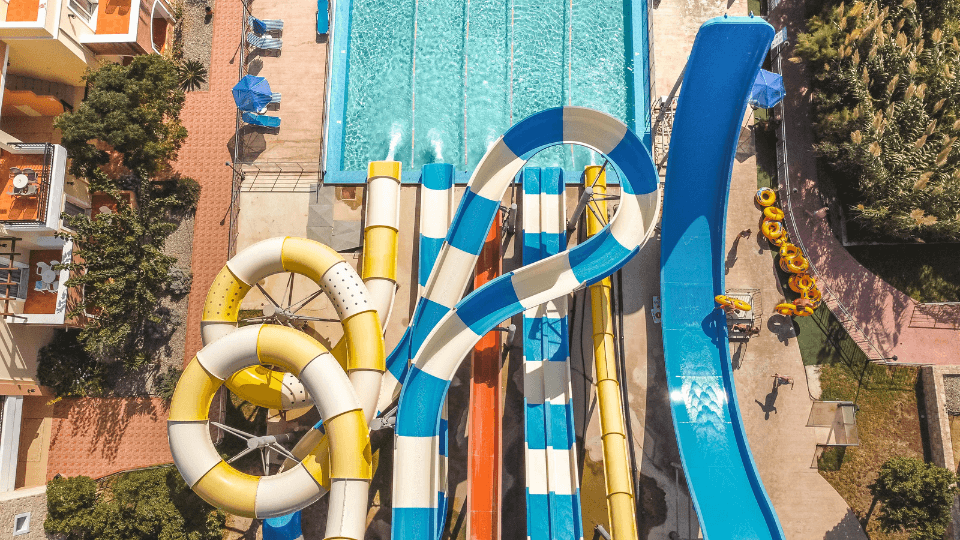 About Chrispy Waterpark Resort
Chrispy Waterpark Resort is a 4* star hotel that features a thrilling aquapark for both adults and children. Additionally, our hotel has 3 swimming pools and 1 for children. Every room is spacious enough to maximize your comfort and the balcony views are simply to die for! We strongly believe that there won't be a single "boring" moment at our waterpark hotel. You and your companions can benefit from the daily activities that take place from day to night such as active pool workouts, dance or animation nights. Surely, our fun activities will entice you to stay at our hotel the whole day!
Every fascinating vacation goes hand in hand with eating great food. If you like trying out different flavors, then the local Cretan cuisine will definitely steal your heart! Cretan cuisine holds a significant place in the Mediterranean Diet, and the dishes that we taste today, trace back to many years ago. Additionally, it promotes healthy living and an overall, improved quality of life. All of our restaurants feature local dishes that you ought to try.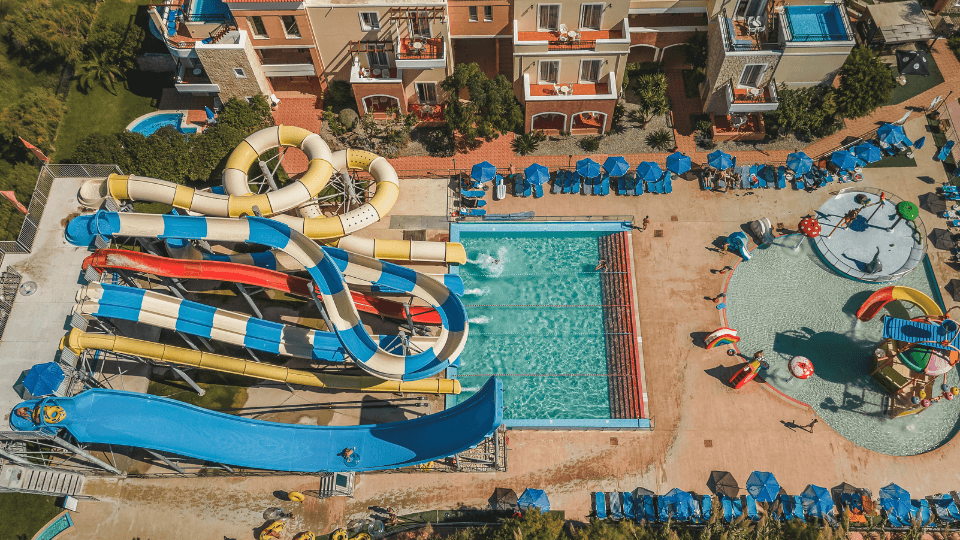 What does our Waterpark in Crete offer:
Everyone can have fun at Chrispy Waterpark Resort! All you need is a carefree spirit that craves adventure, and companions to share your moments. Our waterslides are big, colorful and cool and are definitely the highlight of our facilities. Everyone is welcome to slide down and have the most "splashing" experience. However, there is a restriction for children below the age of 10 and below 1.20cm in terms of height. For safety reasons, we advice you to use the alternative waterpark option that is kids-friendly.
If however, you don't live at Chrispy, don't worry! There is a day pass available for everyone. All you have to do is make a reservation and you will get your day pass upon arrival. Apart from access to the waterpark, you will have the chance to enjoy a free meal at our buffet restaurant, as well as unlimited snacks, drinks and ice-cream at the pool bar. You can find out more details here.
Conclusion
Chrispy Waterpark Resort is the ideal place for family holidays! Our waterpark is the best one in Crete that combines fun, leisure and fantastic experiences. If this feels like your type of summer vacation, all you have to do is book your stay with us.