If you're wondering what to do in Chania as a couple, then you came to the right place! When it comes to planning a romantic escape, Crete, the largest Greek island, offers an array of captivating experiences. Specifically, the latter cater to the desires of couples seeking to live unique moments together. From pristine beaches and charming villages to breathtaking landscapes, the legendary island boasts a variety of options for couples.
Here's a guide with some of the best activities for couples to enjoy in Chania.
List of What to Do in Chania as a Couple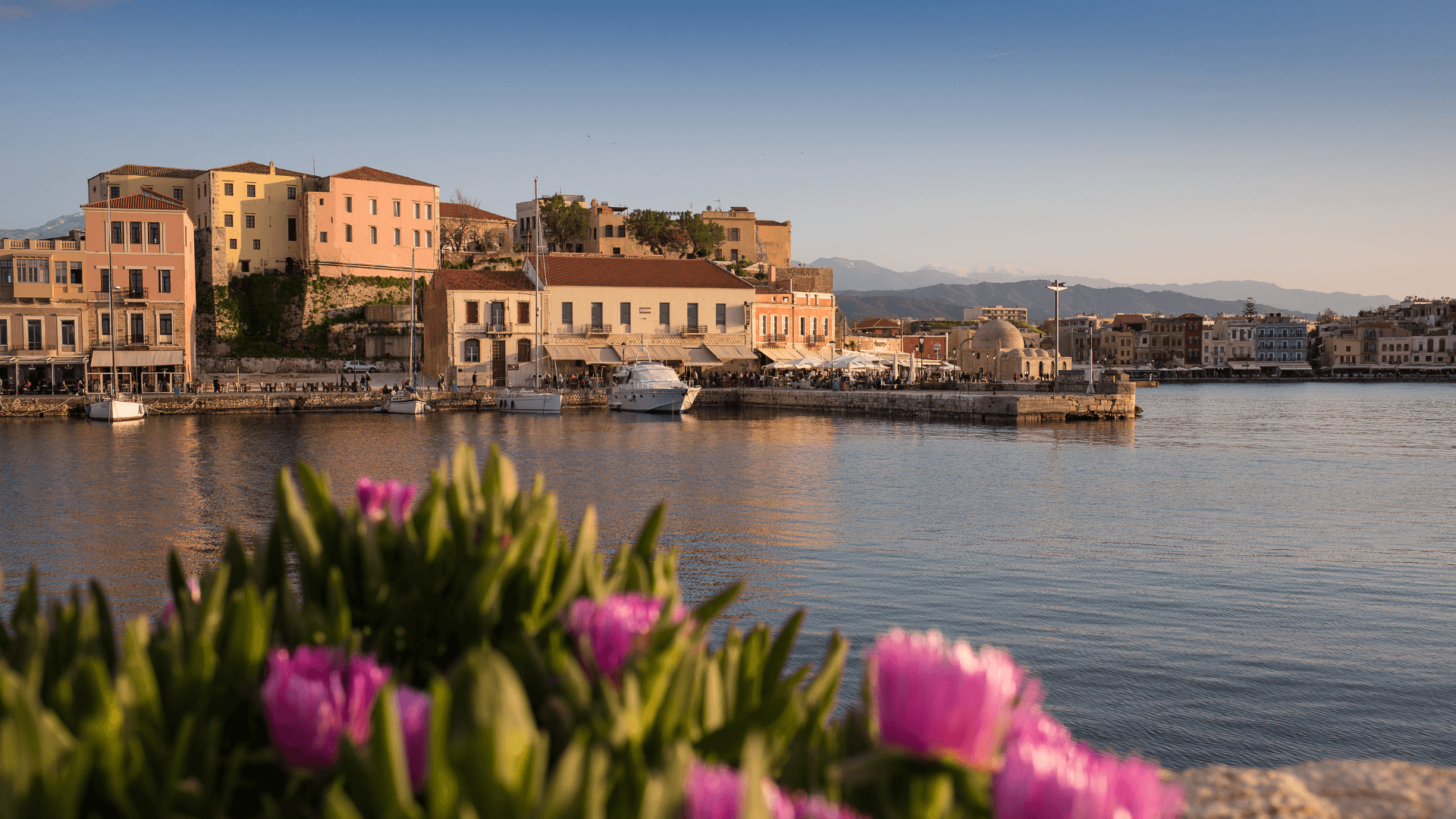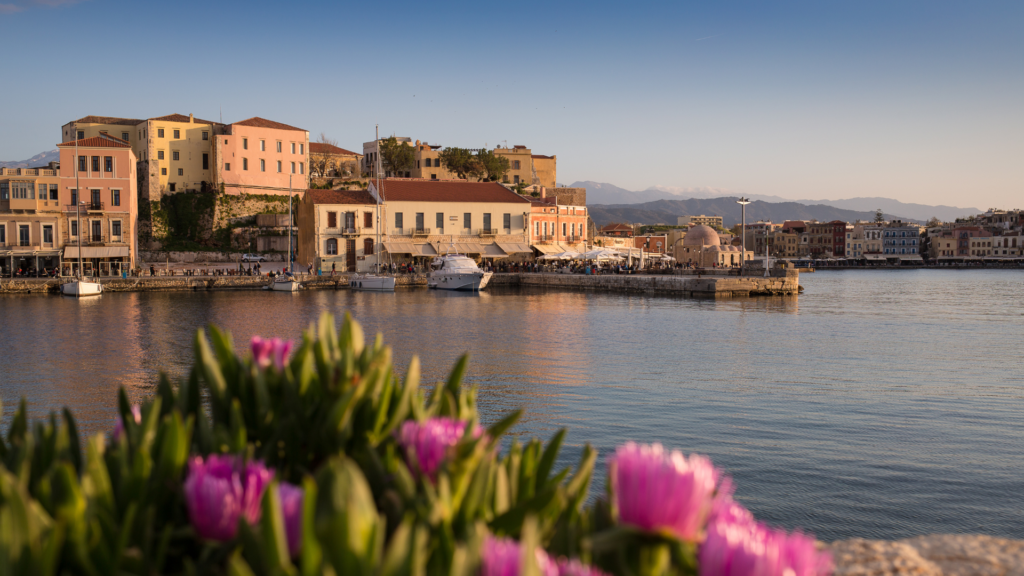 Picture by: novvy
Stroll Through the Old Town
Begin your romantic journey by wandering hand-in-hand through the narrow, cobblestone streets of Chania's Old Town. Moreover, this delightful labyrinth of alleys with their Venetian and Ottoman architecture, has many quaint boutiques, art galleries and lovely cafes. Explore the historic architecture and let the welcoming ambiance of the town transport you back in time.
One of the most iconic and romantic spots in Chania is the Venetian Harbor. In fact, it's initial construction dates back to the 14th century. The Venetian Harbor has witnessed the passage of time and influence of variant cultures. Take a leisurely walk along the waterfront, where colorful buildings reflect in the calm waters. Additionally, the harbor exudes a romantic atmosphere, especially during sunset when the fading sun paints the sky. Enjoy a quiet moment as you watch the fishing boats sway gently in the breeze.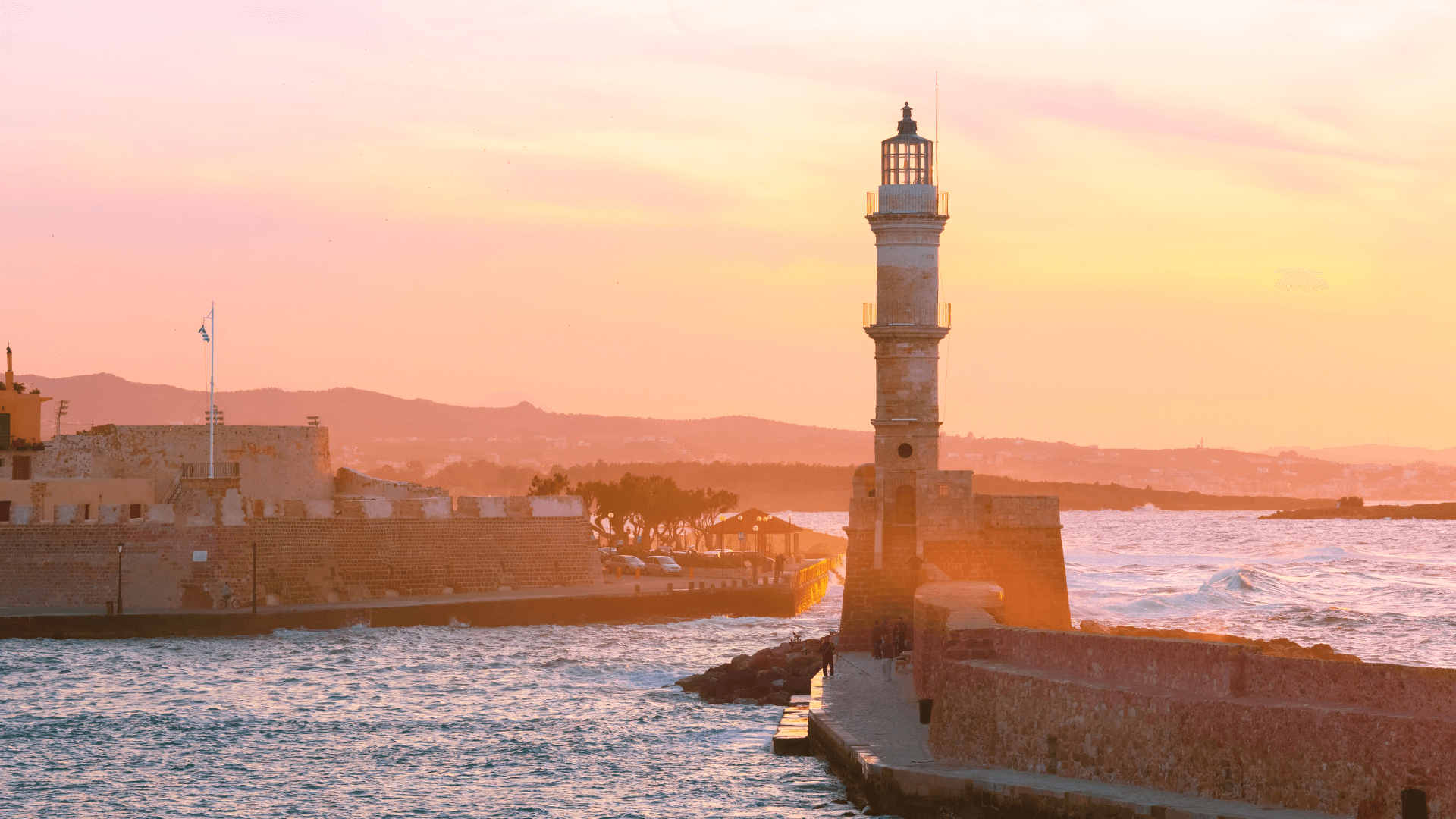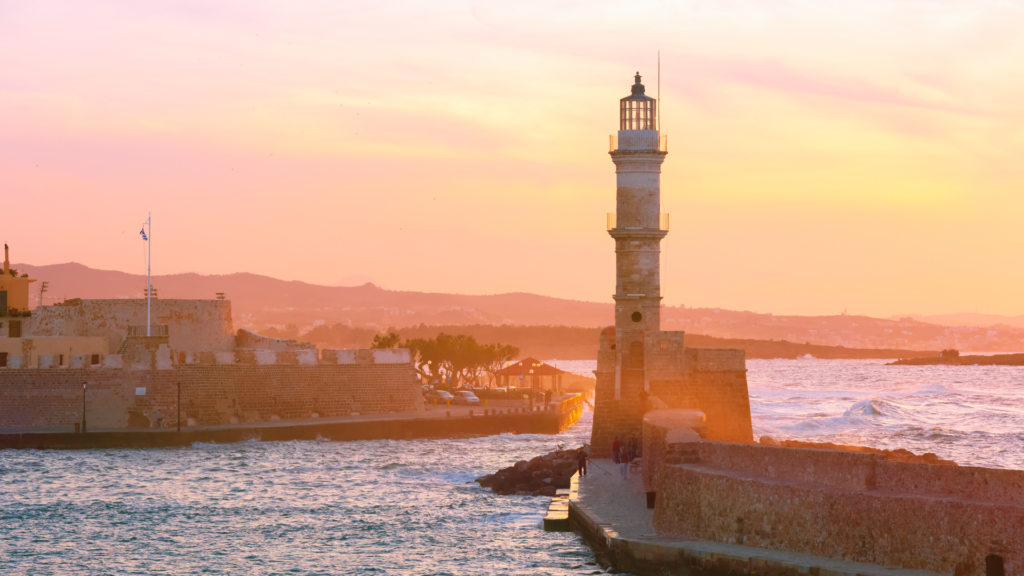 Picture by: KavalenkavaVolha
Visit the Chania Lighthouse
As you explore the magnificent Venetian Harbor with your significant one, you definitely won't miss the glorious Lighthouse. This iconic landmark that dates back to the 16th century, offers a romantic backdrop for couples looking to capture the magic of their trip.
It is worth mentioning that the lighthouse holds significant historical value and is a prominent symbol of the city's maritime heritage. It was strategically placed to guide ships safely into the harbor back in the old days. Now, it has become a popular tourist destination in Chania. Visitors are drawn to its historical significance, architectural beauty, and the panoramic views it offers. Many couples take leisurely strolls along the harbor's promenade to enjoy views of the lighthouse, especially during sunset. Undoubtedly, if you're wondering what else to do in Chania Old Town, this one is a winner.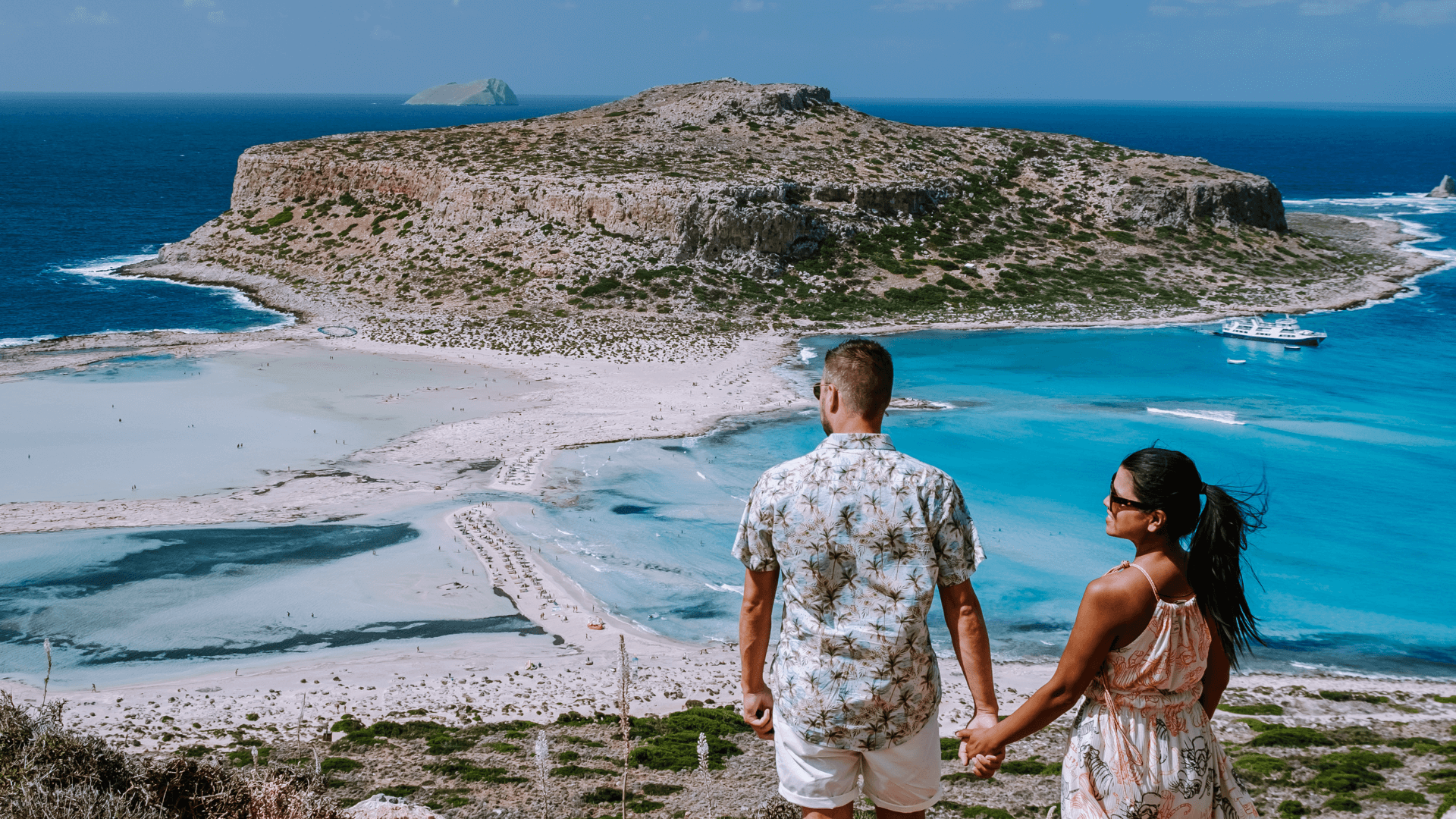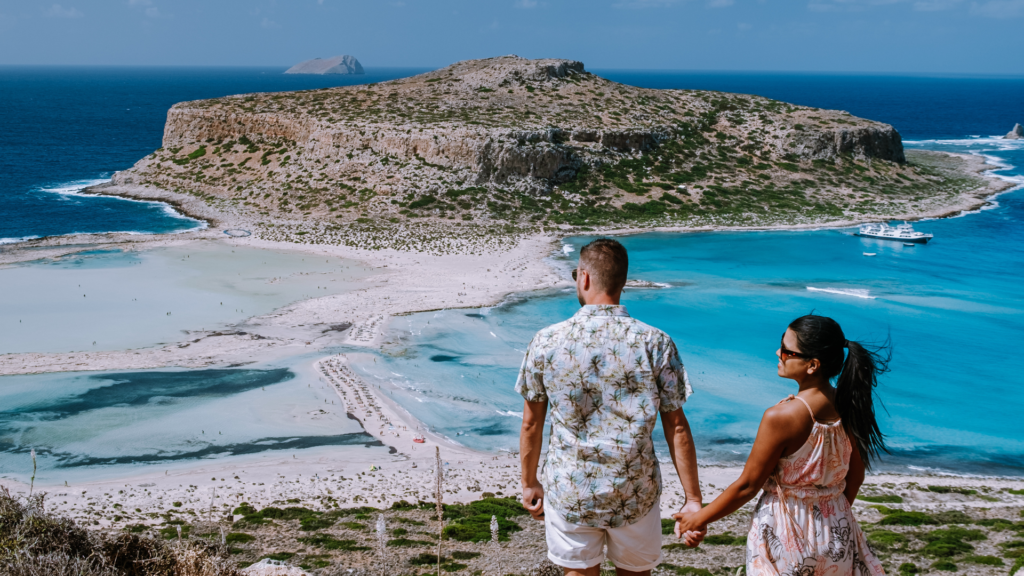 Picture by: Fokke Baarssen
Beach Bliss at Balos and Elafonisi
Both Balos Lagoon and Elafonisi Beach offer couples a chance to escape the hustle of everyday life and immerse themselves in a serene and romantic atmosphere. Specifically, the idyllic settings provide opportunities for couples to connect with each other while surrounded by the stunning landscapes of Crete.
A short trip from Chania, Balos Lagoon is a natural wonder that charms visitors with its breathtaking beauty. Accessible by boat or a scenic hike, the lagoon is renowned for its turquoise waters and unique landscape. Moreover, couples can embark on a lovely boat ride to the lagoon, where they'll be greeted by shallow, clear waters and the picturesque islet Gramvousa topped with a Venetian castle. The panoramic views of the lagoon and its surrounding landscapes make it a perfect spot for couples to unwind, take walks and create lasting memories.
Another enchanting destination near Chania is Elafonisi Beach, often referred to as a pink sand paradise. This beach is renowned for its powdery pink sand, a result of broken seashells and corals. Couples can enjoy walks along the shoreline, sunbathe on the unique pink sands, and swim in the crystal-clear waters. The shallow turquoise lagoon adjacent to the beach provides a tranquil setting for couples to relax and appreciate the beauty of nature.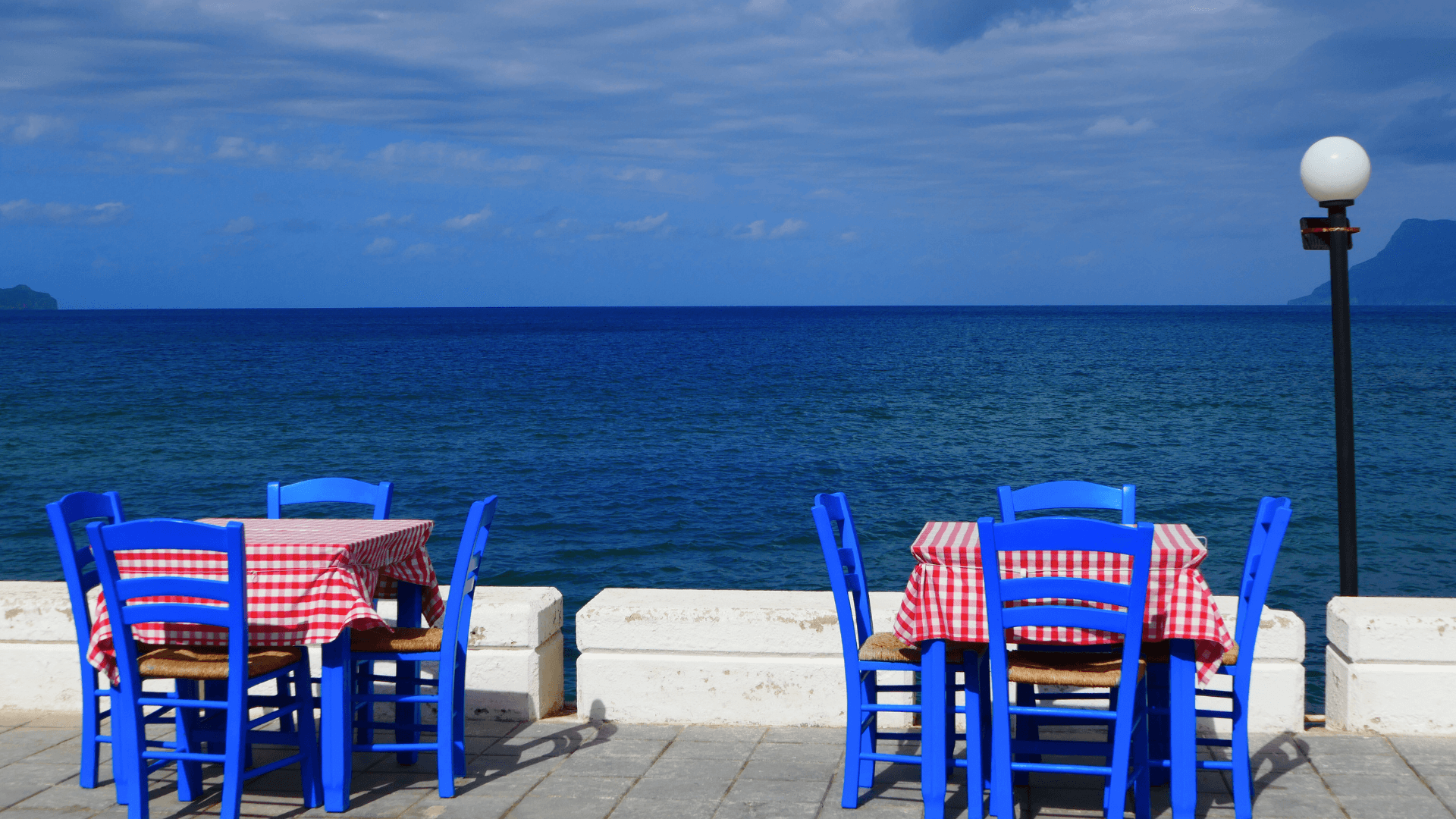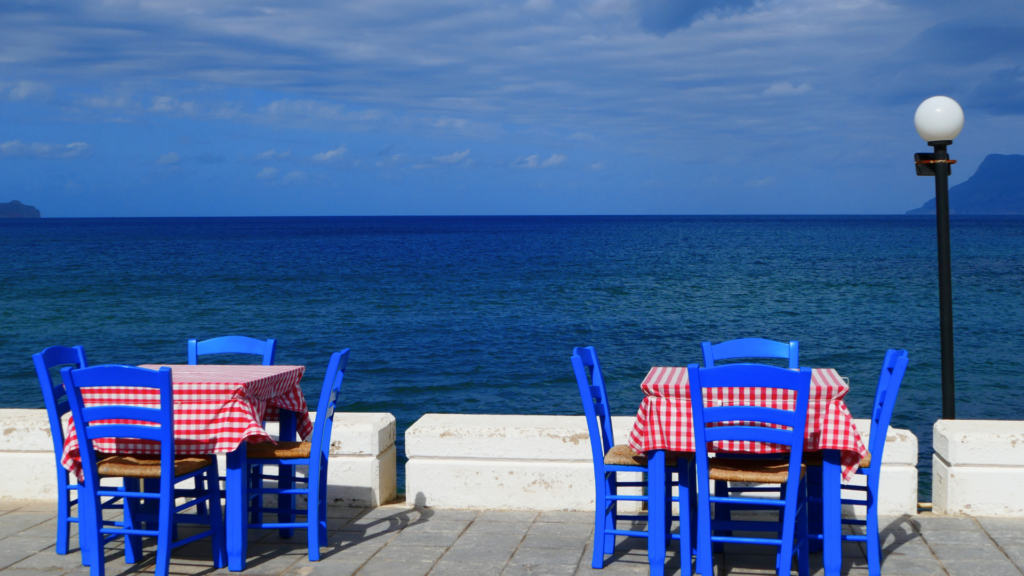 Picture by: Jannick Tessier
Dine by the Sea
Chania's coastal location means you're in for a treat when it comes to dining experiences. The city boasts a variety of charming seaside restaurants that provide couples with a memorable dining experience. Moreover, these establishments often specialize in serving the freshest seafood caught from the Mediterranean waters, promising a taste of the ocean in every bite.
As you explore the dining options in Chania, you'll have the chance to savor the rich flavors of traditional Cretan cuisine. Known for its emphasis on fresh, seasonal ingredients, Cretan dishes are a true celebration of local produce. The culinary journey provides not only a delectable experience but also a cultural immersion into the heart of Crete. Find out more information about the Cretan cuisine here.
Dining at seaside restaurants in Chania becomes more than just a meal—it's an opportunity for couples to create cherished memories together. Whether it's a special occasion or simply a desire to savor exceptional cuisine in a stunning setting, Chania's coastal dining experiences promise evenings that are nothing short of unforgettable.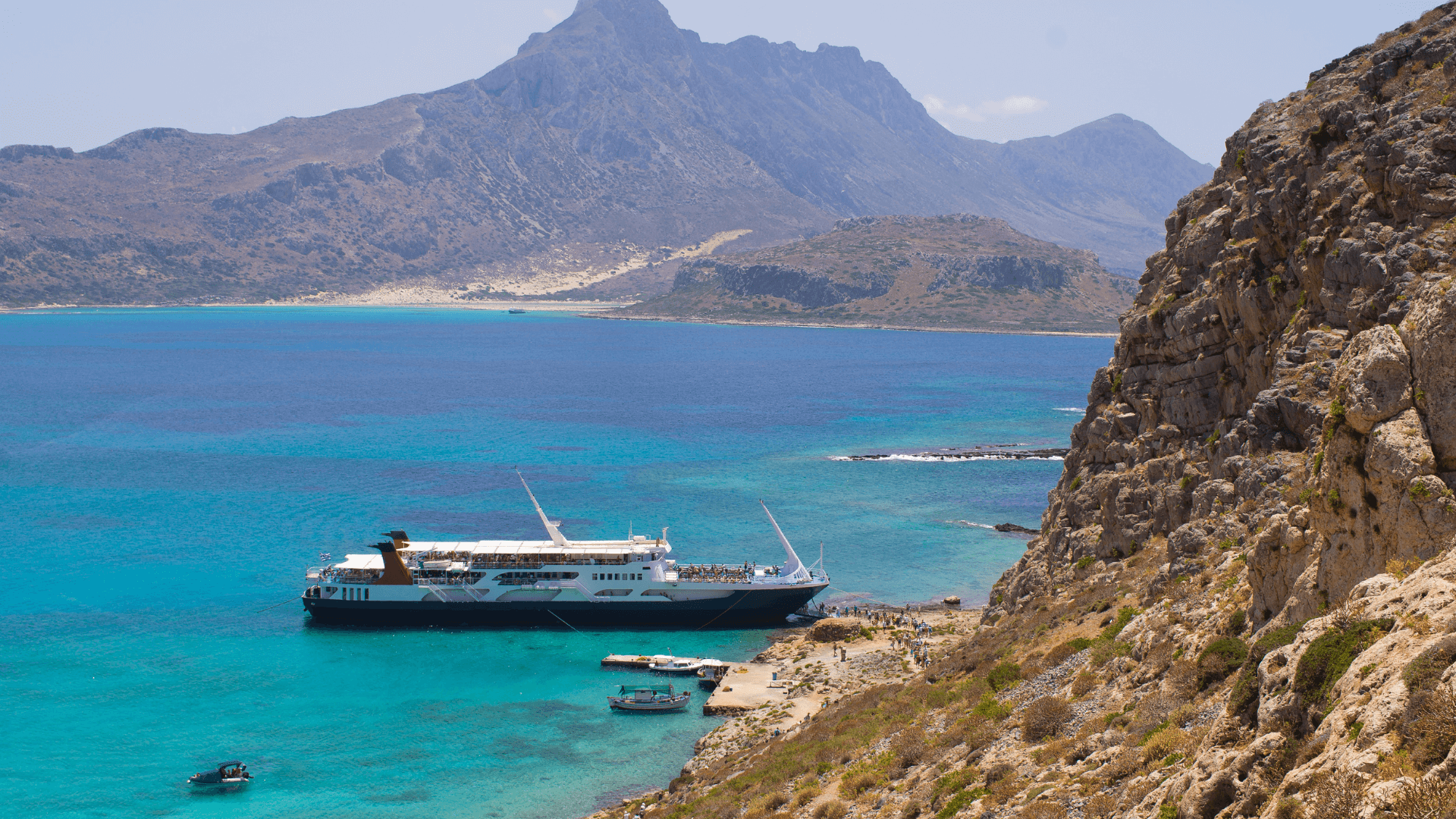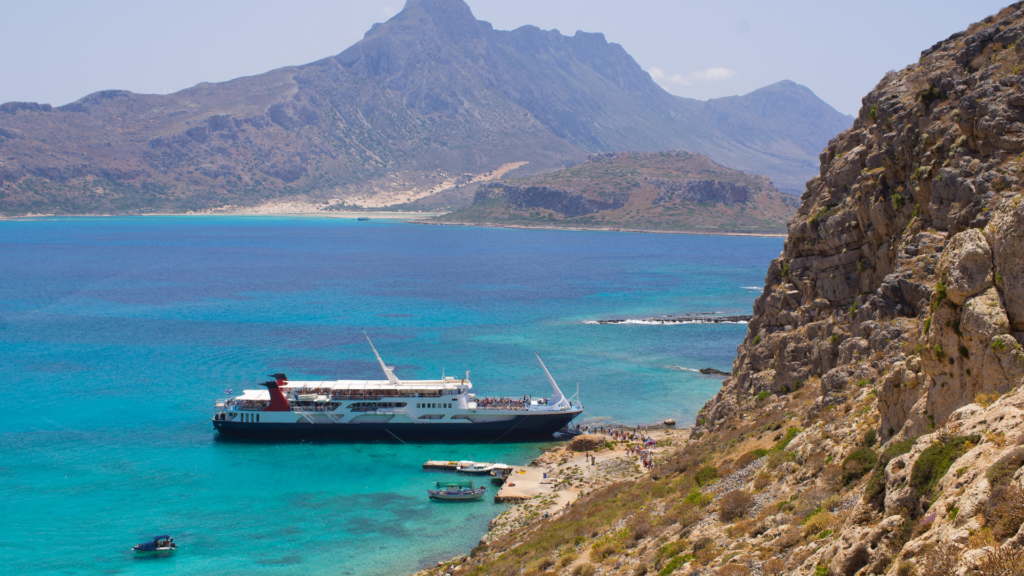 Picture by: CCat82
Take a Boat Trip
Don't know what to do in Chania? Then you should absolutely embark on a boat trip! As you set sail, you'll be greeted by the dazzling azure waters that invite you to delve into the mysteries that lie beyond.
The journey takes you on an adventure like no other, allowing you to explore secluded coves and pristine beaches that can are accessible by boat. These untouched oases offer a retreat from the bustling city life, immersing you in the serenity of nature's beauty. The boat gliding through the gentle waves provides a soothing soundtrack to your exploration, creating a harmonious blend of tranquility and excitement.
What makes these boat trips even more enchanting are the options for romantic sunset cruises. Imagine being out on the open water as the golden orb of the sun begins its descent towards the horizon. The sky transforms into a canvas painted with hues of orange, pink, and purple. Sharing this breathtaking moment with a significant one amplifies the experience, creating memories that you will cherish for a lifetime.
Conclusion
To conclude, if you had trouble finding what to do in Chania, we hope this guide helped. The legendary city invites couples to weave their own love story amidst a tapestry of historical charm and natural beauty. Whether it's strolling hand-in-hand through ancient streets or sailing into the sunset, Chania offers memories to last a lifetime.