Cretan gastronomy, one of the reasons to visit the beautiful island of Crete! When it comes to Cretan food, there are three main features that characterize it: aromas, purity, freshness. Its uniqueness lies at the rich land of Crete that offers fresh ingredients rich in flavor and taste. So, apart from the magnificent history and ancient culture, the natural landscapes and the hospitable inhabitants, Crete attracts millions of visitors for its gastronomy, too. Let's find out more about the ingredients and the philosophy of Cretan food.
Meet the quality in every product!
To begin with, it is worldwide known that the island offers one of the most important products, the olive oil. The Cretan diet is based on the pure organic olive oil that Cretan people produce every year. Even more, it is the greatest secret that keep the longevity of the inhabitants. The island has more than 30 million olive trees, producing extra virgin olive oil. Normally every household produce its olive oil, while there are several olive oil producers offering factoy and tasting tours.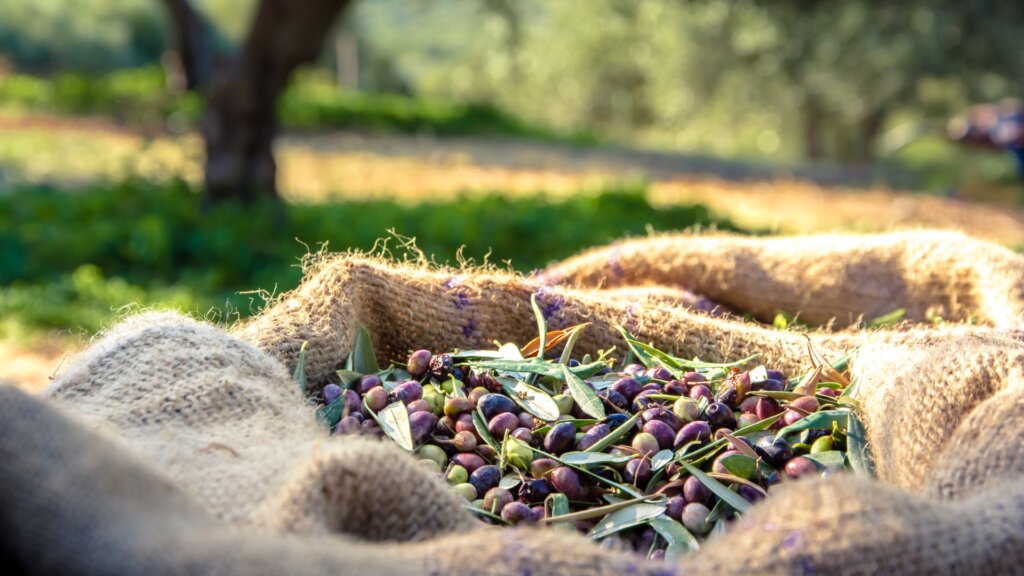 Moreover, Cretan land is so rich and is recognized as a botanical paradise. It contains numerous species of plants and herbs, like oregano, thyme, rosemary and mint, while Cretans use daily mountain tea from the mountainous areas. A walk to the countryside smells of wild herbs and flowers, while you can use them on salads, in dishes or even you can drink them. In addition, Cretan also use hothouses to grow their own vegetables. The main vegetables are tomatoes, potatoes, cucumbers and cabbage.
Cretan gastronomy – simplicity is the key!
All these ingredients blend together and make the most delicious dishes you will ever taste! Starting with the most favorite dish, the Cretans cook meat in every way you can imagine! The lambs are baked opposite or in the over or with vegetables.. The traditional dish of pilafi is goat with rice, a recipe that you will normally see on weddings and you should definitely try. Furthermore, heavenly pies with a variety of fillings, colorful appetizers and full-flavored Cretan cheese are some of the dozen typical dishes of Cretan cuisine. Checka out a video of a food tour in Chania here!
How about something sweet? Kalitsounia are small Cretan cheese or herb pies that you will find almost everywhere in Crete. They can be salty with local cheese, mizithra or herbs. However, they are absolutely delicious when they are sweet. A sugary mixture of mild mizithra cheese within and then topped with local honey. A traditional delicacy that you can eat anytime and everywhere! The island offers remarkable varieties of mouthwatering desserts and they have their roots generations before. When visiting Crete, do not forget to taste loukoumades or bougatsa pie! Even more, the traditional sfakiani pita will leave your taste buds tingling!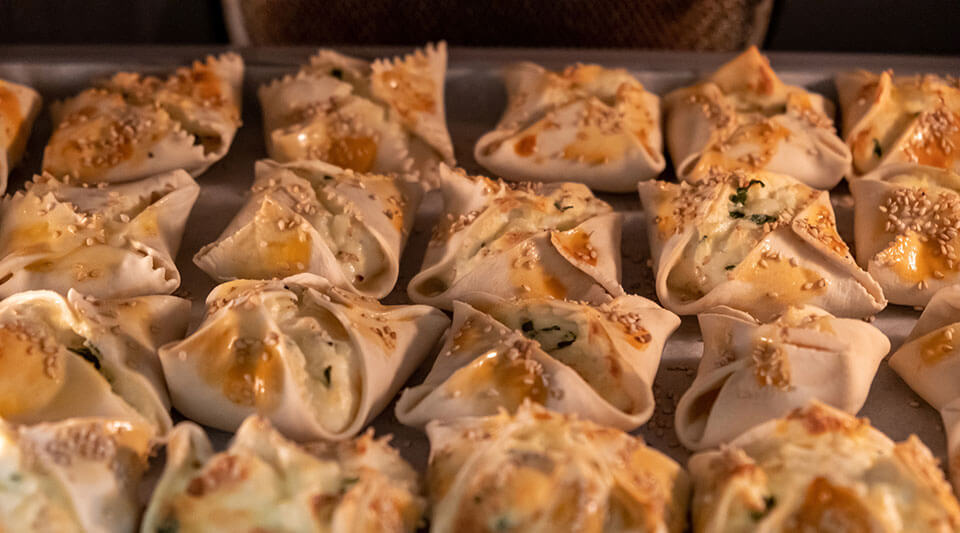 Cretan delicacies at Chrispy Waterpark Resort
And if you are wondering where you will find all these treasures, we have the answer! At Chrispy Waterpark Resort, we strongly believe that heartfelt hospitality goes hand in hand with great food. If you enjoy tasting Cretan cuisine, then in our restaurants you have the opportunity to eat your favorite Cretan dish! At our bars and restaurants, you can experience local Cretan tastes and live like a true local! At "Manolis" Greek Taverna, the a la carte tavern of our hotel, you will find Greek and Cretan specialities like Greek salad, tzatziki, gyros, vegetables filled with rice and many more! And what about seafood? Get the chance to taste local seafood dishes with refreshing wine from local vineyards.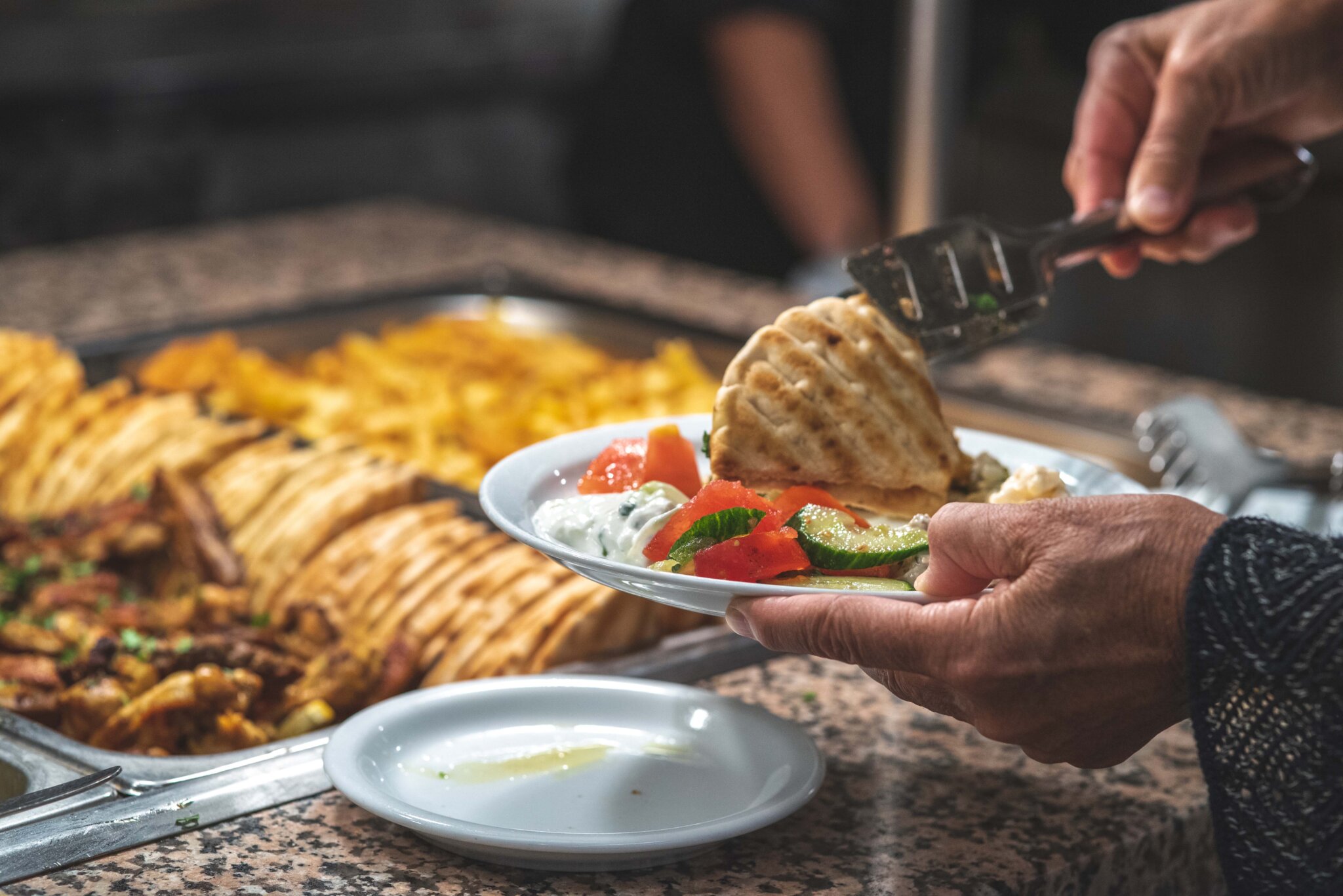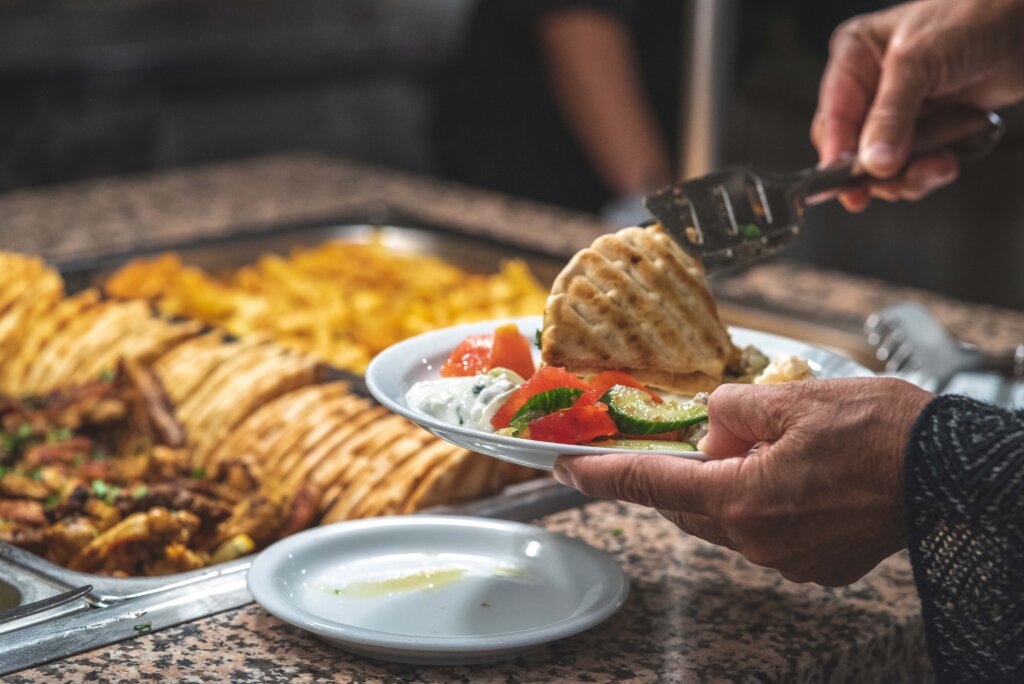 In conclusion, Cretan gastronomy holds a significant place in the Mediterranean Diet and the dishes that we taste today, trace back to thousands of years ago. Additionally, Cretan gastronomy promotes healthy living and an overall, better quality of life. Cretan have tried to keep the distinctive qualities of their unique, traditional cuisine and make them a way of life through the years. The experience of Cretan gastronomy will hold a special place in your heart.