Life in Crete can offer an exhilarating experience for people of all ages. Specifically, the biggest Greek island and the fifth largest in the Mediterranean Sea, has a vibrant culture, stunning natural landscapes, and a welcoming community. The latter in fact makes every day feel like an adventure waiting to unfold. Those who set foot on this magical island or are fortunate enough to call it home, can attest to the above statements.
Let's explore the facets of daily life, historical legacy, and natural beauty that shape life in Crete.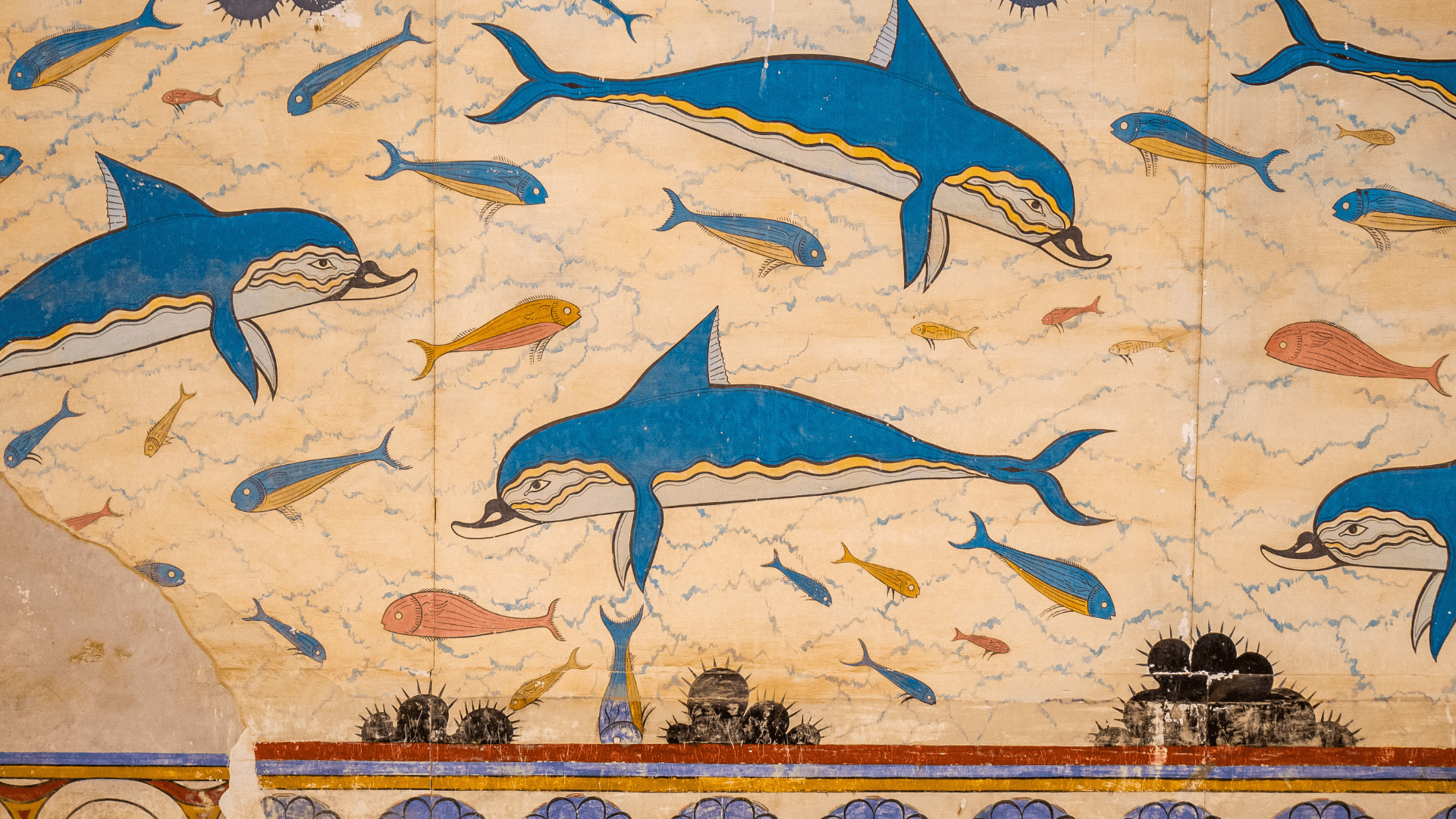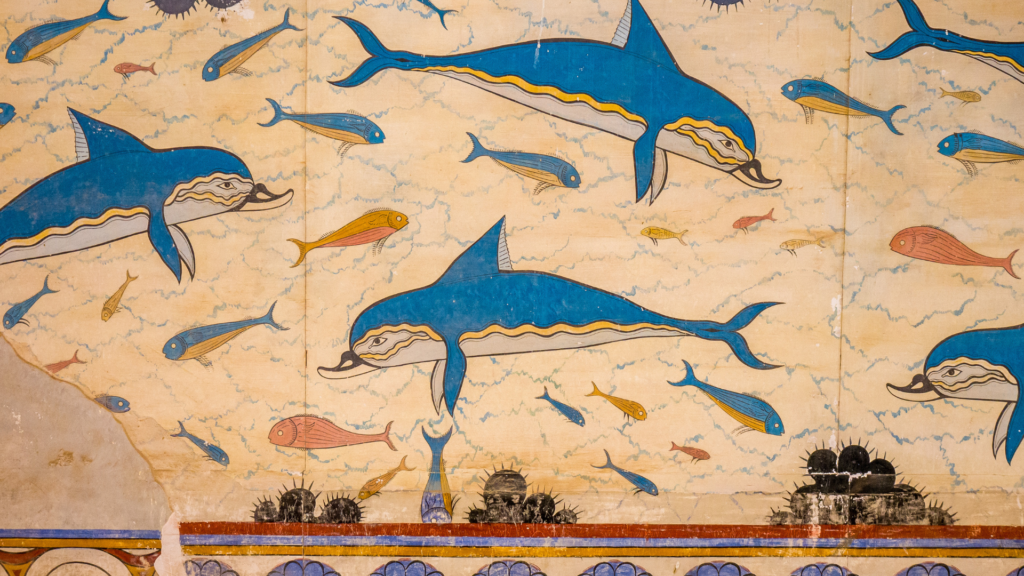 Picture by: Iuliia Nedrygailova's Images
Life in Crete – History & Culture
Crete's historical significance extends far beyond its physical size. To begin with, the legendary island has had a pivotal role in the broader tapestry of European history. Its culture has truly left a lasting impression on the world.
Accordingly, Crete's history dates back to the Bronze Age with the rise of the Minoan civilization around 2600 BCE. Did you know that it is actually among Europe's earliest major civilizations? The Minoans were famous for their intricate palace complexes, most notably the sprawling Knossos Palace (or the Labyrinth), which is also connected to the myth of the mighty Minotaur.
Later on, following the decline of the Minoans, Crete faced numerous invasions. Eventually, in 67 BCE, it was annexed by the Roman Empire and under their rule, Christianity flourished on the island. This era witnessed the construction of numerous basilicas and the establishment of monastic communities.
From 1204 to 1669 however, the island was under Venetian rule, leaving a lasting architectural and cultural legacy. Also, the Venetians fortified many Cretan cities, with the old towns of Chania and Rethymno being prime examples of Venetian Renaissance architecture. Lastly, the Ottoman Turks captured Crete in 1669 after a protracted siege of Heraklion, marking the beginning of about two centuries of Ottoman rule. This period certainly brought about significant socio-cultural changes, with mosques and minarets altering the skyline of Cretan towns. The Cretan Revolt in the late 19th century was instrumental in the island's eventual unification with Greece in 1913.
Today, life in Crete is a melting pot of these diverse historical influences. The island's music, dance, and festivals are a testament to its rich history.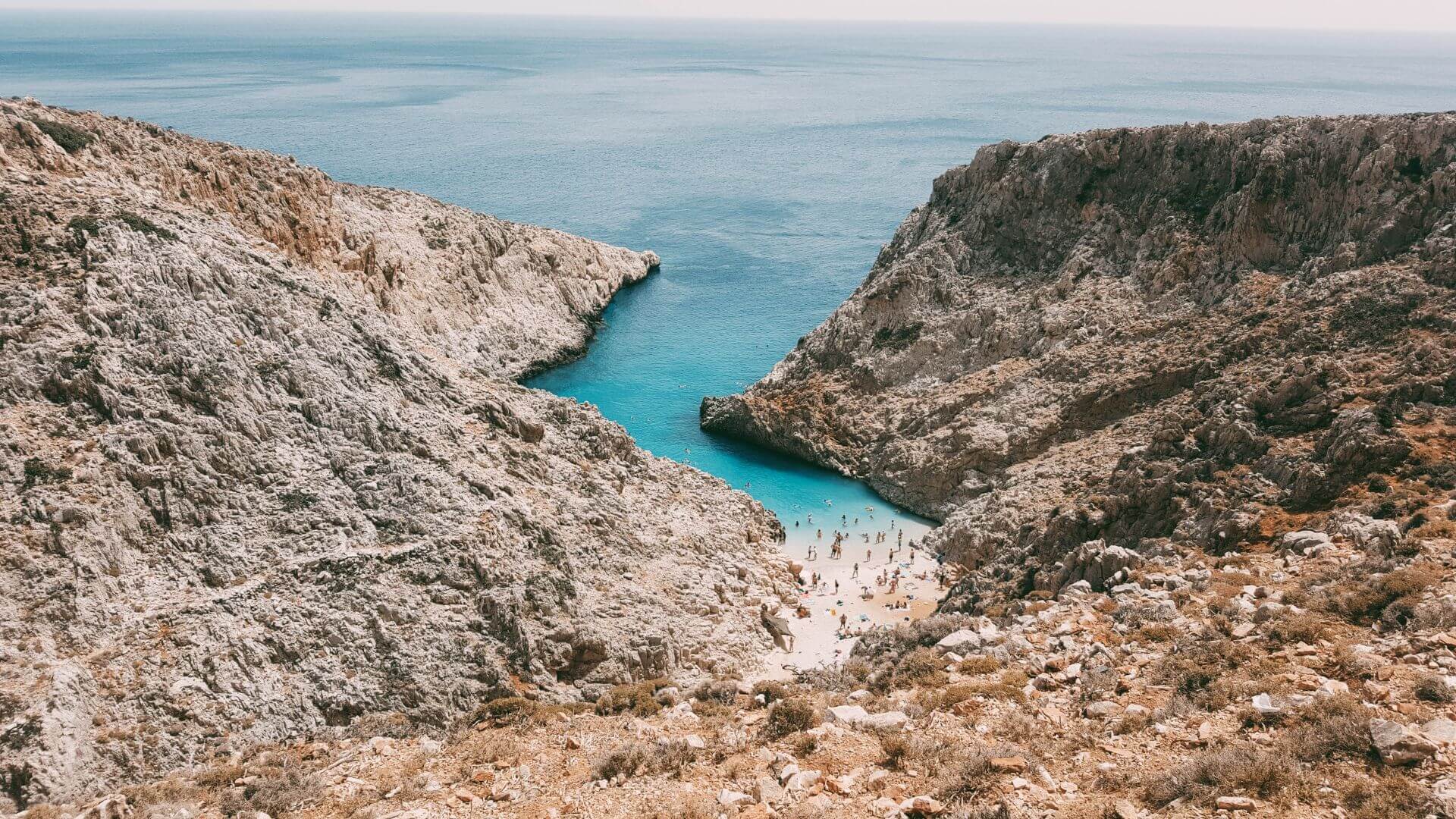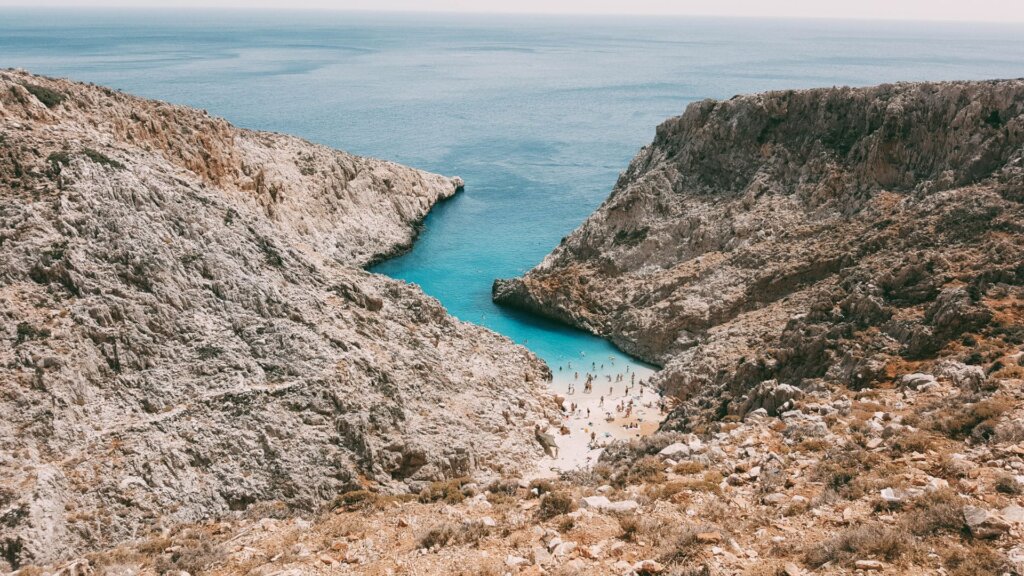 Picture by: katerina_drag
Landscape & Nature
The lovely Greek island is truly a topographical treasure trove. It stretches over 8,300 square kilometers, encompassing thus a myriad of natural wonders. Furthermore, the rugged mountainous terrain is one of the defining features of Crete. The White Mountains (or Lefka Ori) dominate the western part of the island, with more than 30 peaks rising over 2,000 meters. Mount Ida, the island's tallest, houses the legendary Ideon Cave, considered the birthplace of Zeus in Greek mythology. These mountainous terrains are interspersed with picturesque plateaus like Lasithi and Omalos, offering fertile grounds for cultivation and breathtaking panoramic views.
And let's not forget about glorious gorges of Crete. Standing as Europe's King of Gorges is the famous Samaria Gorge. Generally, the latter stretches over 16 kilometers and is a protected national park. Walking through the gorge, visitors encounter endemic species, ancient churches, and the remnants of abandoned villages. Other noteworthy gorges include the Imbros Gorge, known for its relative accessibility and stunning rock formations, and the Richtis Gorge, where trails lead to a mesmerizing waterfall.
Another important factor that makes life in Crete so unique is its coastline, which stretches over 1,000 kilometers. Indeed, the beautiful island offers a diverse range of beaches and bays. From the pink sands of Elafonisi Beach to the exotic lagoon of Balos and the palm-lined shores of Vai, there's a beach for every preference. The southern coast, being less developed, hides numerous secluded coves and untouched beaches, accessible only by boat or foot. Check out this article to find out about the best beaches in Crete.
Recognizing the significance of its unique ecosystems, several areas in Crete have been designated as protected regions, including parts of the NATURA 2000 network. Efforts are ongoing to ensure that tourism, a significant economic driver, remains sustainable and does not infringe on the island's natural beauty.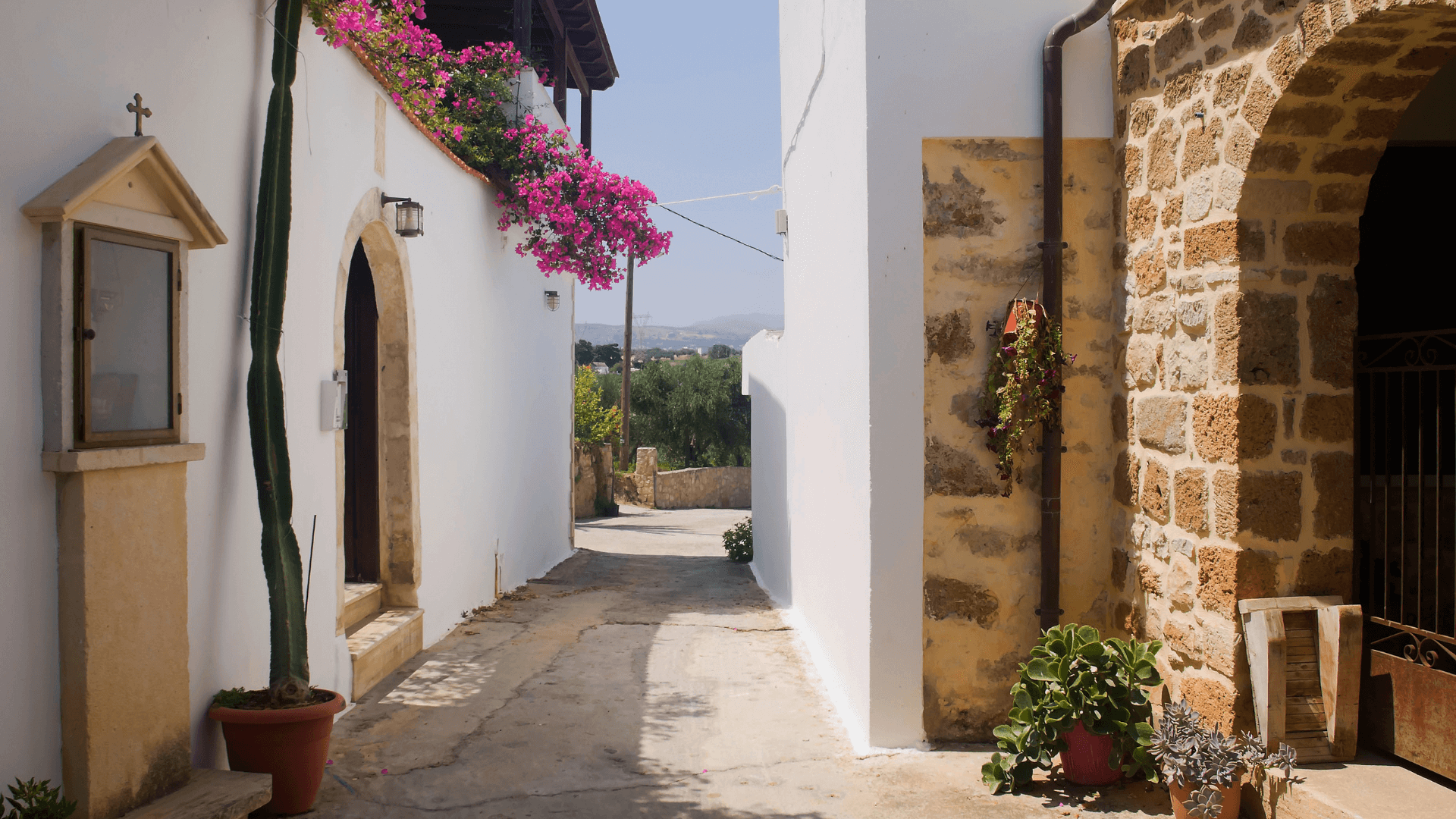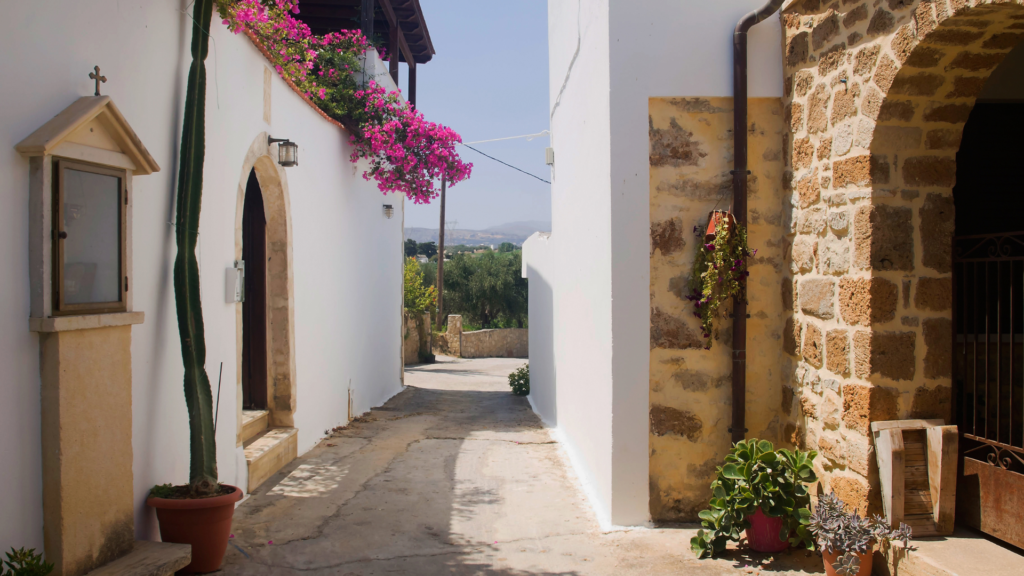 Picture by: ledi72
Life in Crete – Traditional Villages
Crete's traditional villages, nestled between rugged mountains and idyllic coastlines, stand as timeless guardians of the island's soul. These villages offer an untouched glimpse into life in Crete, characterized by century-old traditions, deep-rooted customs, and an undying spirit of hospitality. Let's see some of them below.
Archanes: A short drive from Heraklion, Archanes is a tiny village that exemplifies Cretan architecture and tradition. Known for its revitalized Minoan ruins and charming central square, Archanes is also a hotspot for wine enthusiasts due to its thriving vineyards.
Vamos: Once abandoned but now rejuvenated, Vamos is a testament to the power of local initiatives. Its cobblestone streets are lined with renovated stone houses, artisan shops, and tavernas that serve traditional Cretan dishes, bringing a mix of past and present to life.
Anogia: Located on Mount Psiloritis' slopes, Anogia is steeped in Cretan resistance history against the Turks and Germans. The village is popular for its traditional music and rich folklore. The local women are skilled weavers, producing intricate textiles and embroideries that have garnered acclaim across Greece.
Kritsa: The historic village has many Byzantine churches, narrow alleys, and the ancient city of Lato nearby. Its residents fiercely preserve their Cretan traditions, and it's an ideal place to experience genuine Cretan hospitality.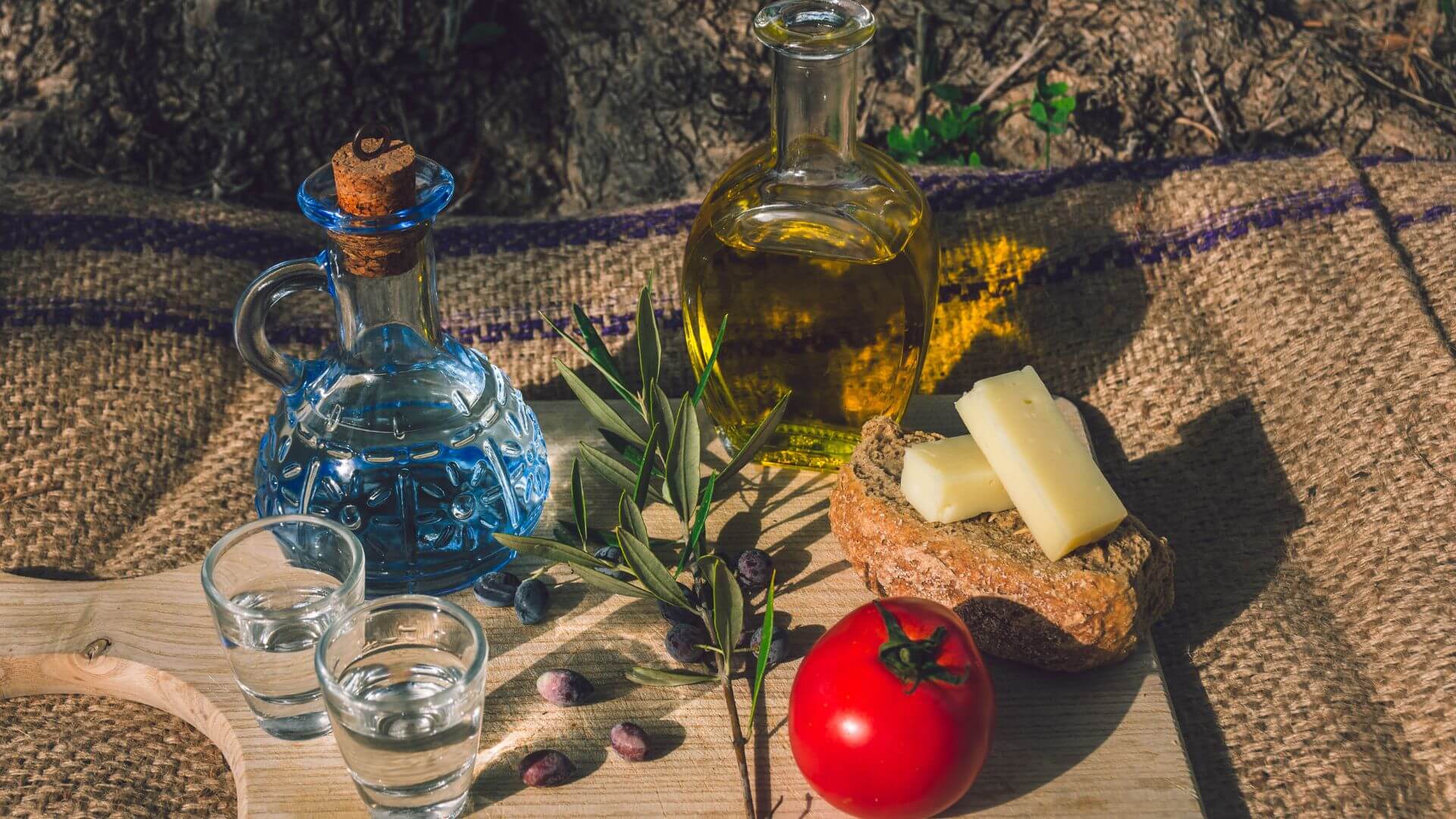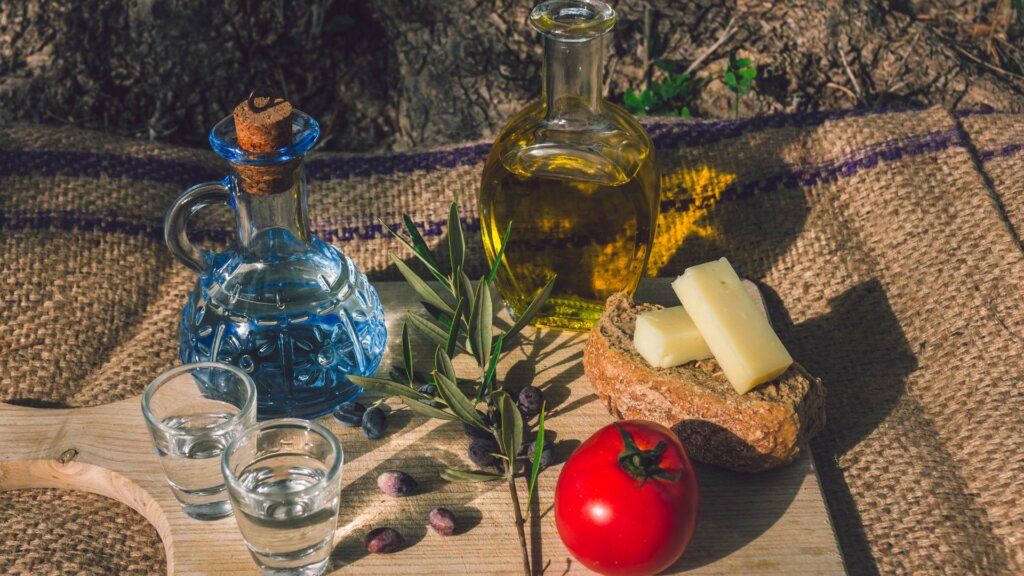 Picture by: Giorgos Kritsotakis
Cretan Cuisine
Cretan cuisine is not just food; it's a philosophy, emphasizing fresh ingredients, simplicity, and flavors that evoke the warmth of the Mediterranean sun. Beyond the flavors and dishes, the Cretan diet is famed for its health benefits. Often seen as a prime example of the Mediterranean diet, it emphasizes whole foods, lean meats, and plenty of olive oil. It's no surprise that Crete historically has had one of the world's highest life expectancies.
Additionally, Cretan cuisine is a flavorful testament to the island's rich tapestry of history, nature, and culture. It tells stories of ancient trade routes, local festivals, and familial gatherings around the hearth. Above all, it stands as a beacon of the island's generosity, where every meal is an invitation to savor life's simple pleasures. To truly understand Crete, one must dine as the Cretans do. In other words, with joy, reverence, and a deep appreciation for the land and sea. You can read more information about the Cretan gastronomy here.
Conclusion
Crete, with its amalgamation of ancient lore and modern charm, is more than just a travel destination. It is a feeling, an experience, a unique story. Life here unfolds at its own pace, offering lessons in history, nature, gastronomy, and above all, humanity. In the words of the local writer Nikos Kazantzakis, "Happy is the man, I thought, who, before dying, has the good fortune to sail the Aegean sea." Indeed, life in Crete epitomizes this sentiment in every conceivable way