When it comes to Greek island getaways, few destinations can rival the enchanting beauty of Chania to Elafonisi Beach. Located on the southwestern coast of Crete, this remote and unspoiled stretch of shoreline is a true slice of paradise. To make your experience even more magical, consider staying at Chrispy Waterpark Resort, an oasis of comfort and relaxation nestled in the heart of Chania. Our hotel is perfect for families, groups of friends and couples alike!
In this article, we will take you on a journey from Chania to Elafonisi Beach, providing insights into both the remarkable sights along the way and the exceptional comforts that await at our resort.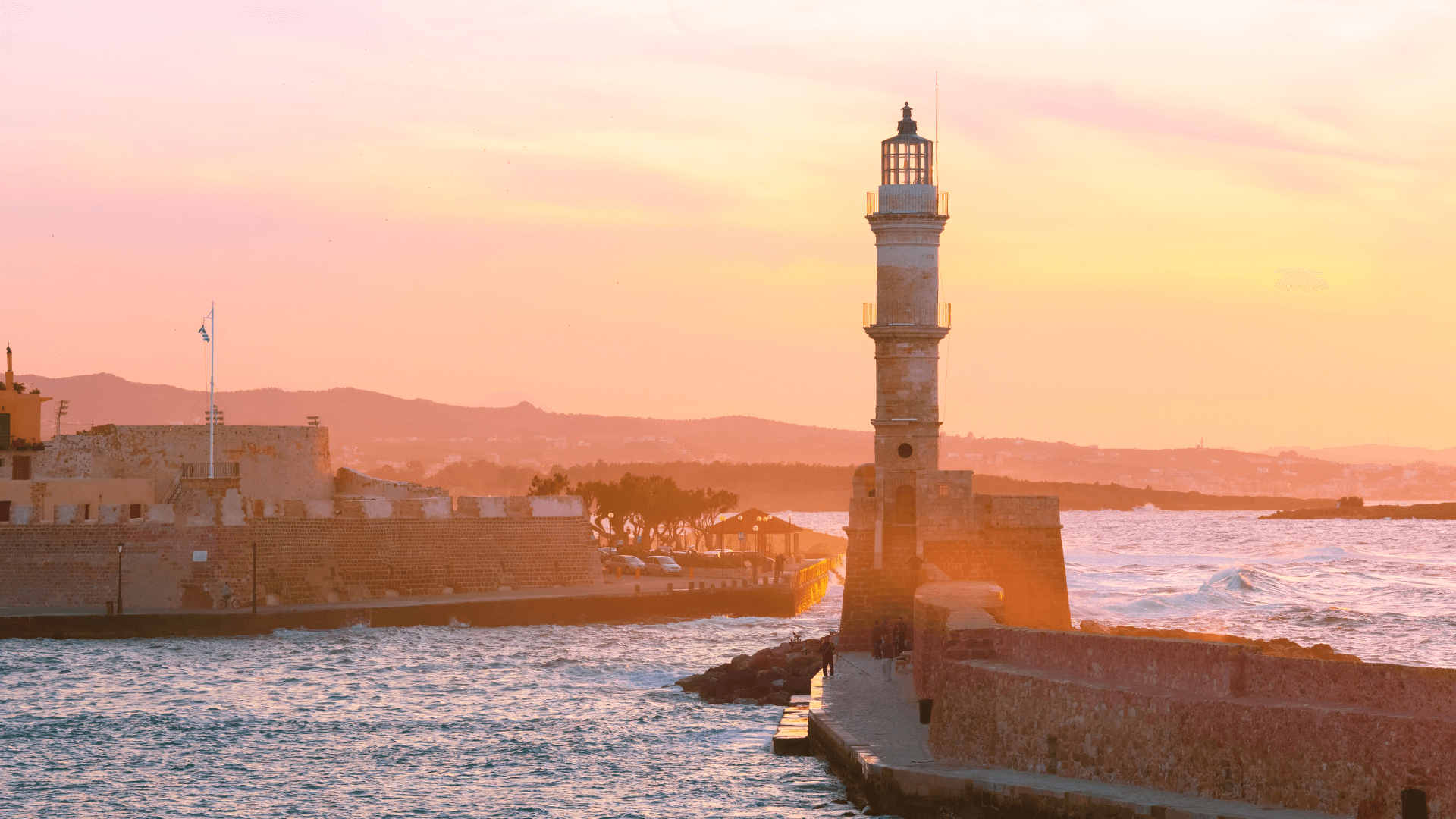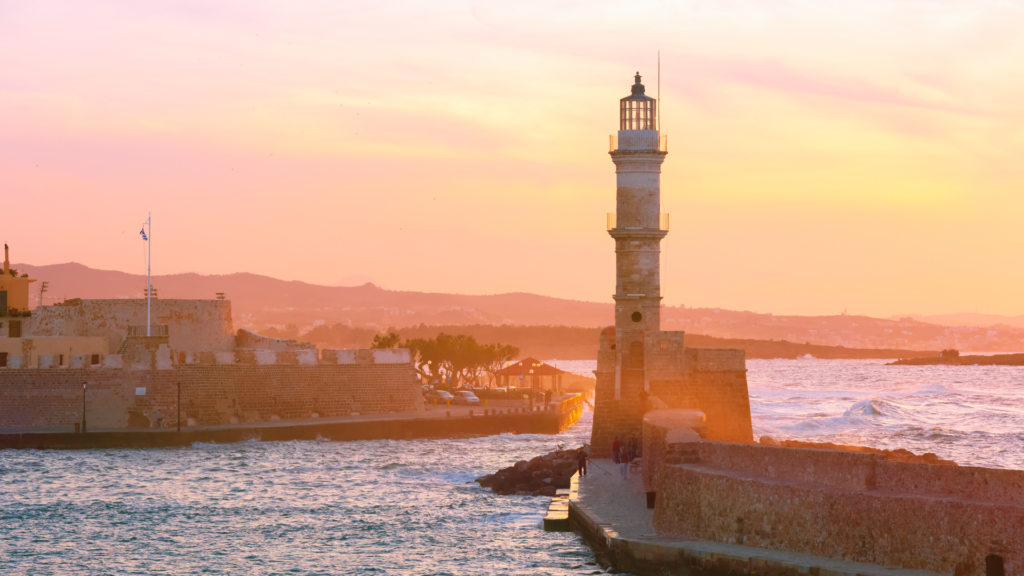 Picture by: KavalenkavaVolha
Chania: Where History Meets Beauty
Our adventure begins in Chania, a charming and historic town that combines Venetian and Ottoman influences with a vibrant local culture. Specifically, Chania is known for its picturesque Old Town, a maze of narrow streets and colorful buildings that house an array of tavernas, shops, and art galleries. While wandering through the Old Town, you'll encounter Venetian architecture, such as the magnificent Venetian Harbor, where you can savor fresh seafood while watching the sunset over the Mediterranean.
Exploring Chania is an experience in itself. But the true magic lies as you venture further southwest towards Elafonisi Beach. The drive itself is a scenic journey through the rugged Cretan landscape, with olive groves and vineyards along the way. Therefore, you can conveniently access Chania through various means such as buses (check the schedule here), taxis, or by using your own car. Feel free to contact us for additional information on transportation during your stay with us.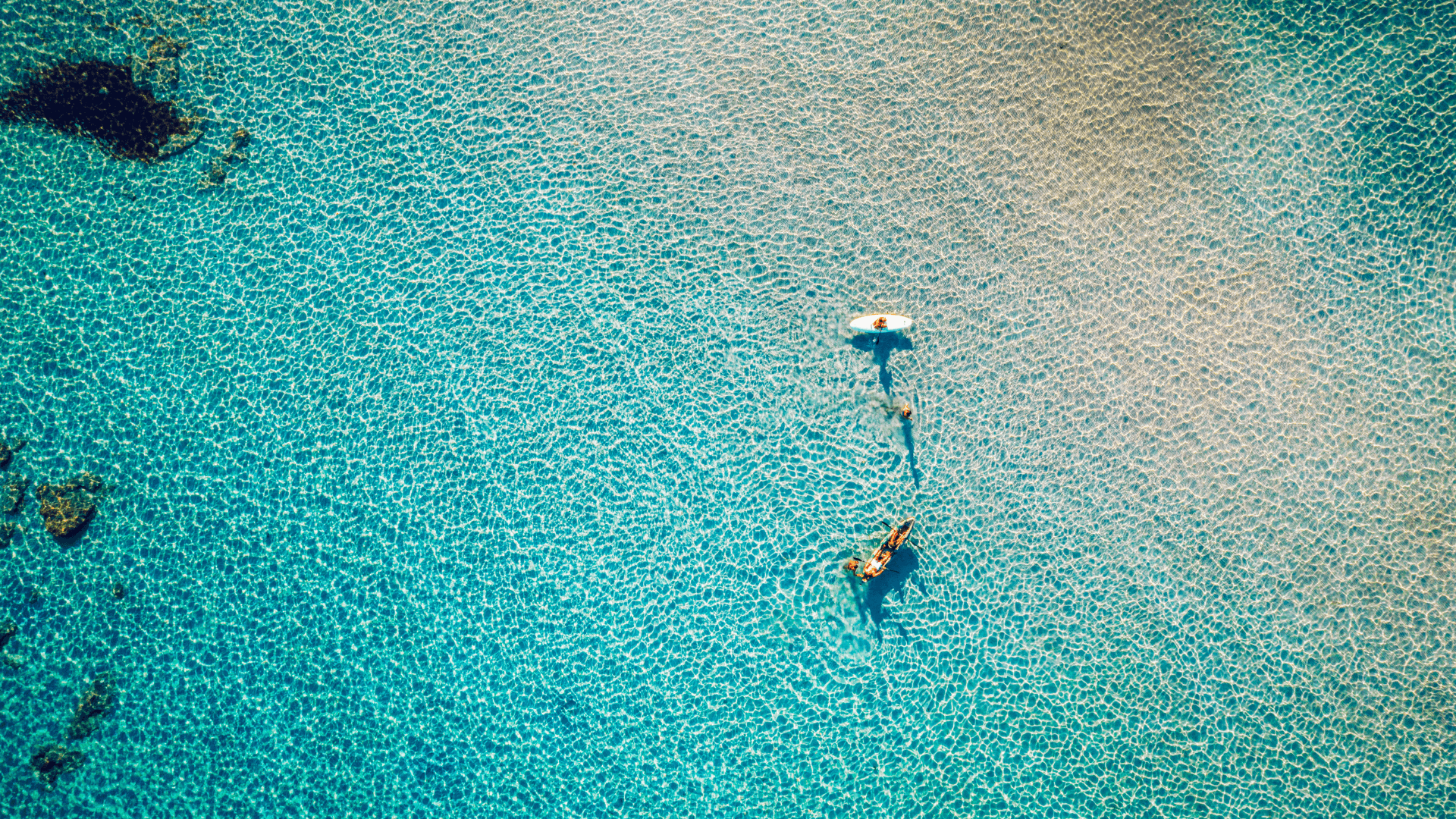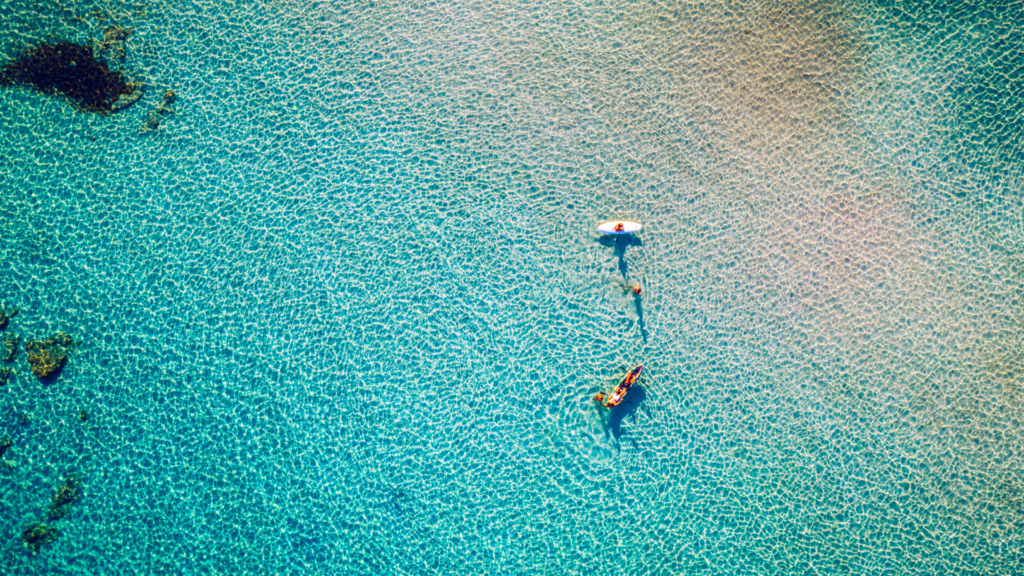 Picture by: DaLiu
Chania to Elafonisi Beach – Nature's Masterpiece
Elafonisi Beach is a natural wonder that draws travelers from around the world. In fact, the crystal-clear waters and the unique interplay of colors make this beach an absolute must-visit destination! Let's see some of the reasons that make this Cretan beach so unique:
Pink Sand: Elafonisi Beach is renowned for its unique, blush-pink sands, which get their distinctive hue from the crushed seashells and coral fragments that have accumulated over the years. As you stroll along the shore, you'll be captivated by the otherworldly, rosy tint that shimmers under the Cretan sun.
Natura 2000 Site: Did you know that it is part of the Natura 2000 network, a European Union program dedicated to the protection of important natural habitats and species? The beach's inclusion in this network reflects its ecological significance and the commitment to preserving its pristine environment.
Flora and Fauna: Additionally, Elafonisi is not just about its remarkable shoreline. The area is home to a rich variety of plant life, including rare species like sea daffodils, which bloom in spring, adding vibrant colors to the landscape. The shallow lagoon that separates the islet from the mainland is also a crucial habitat for various bird species, making it a birdwatcher's paradise.
Watersports: While Elafonisi is known for its serene atmosphere, it also offers opportunities for adventure. You can engage in watersports like windsurfing, snorkeling, and kayaking. The calm and clear waters make it an excellent place for beginners to try their hand at these activities.
Best Time to Visit: The beach is open year-round, but the most popular time to visit is during the late spring and summer months when the weather is warm and the sea is inviting. To avoid crowds, consider visiting early in the morning or during the shoulder seasons.
Lastly, at Chrispy, we can easily coordinate a transfer to this delightful destination and provide you with all the essential information you'll require prior to your journey. Contact us here.
Staying at Chrispy Waterpark Resort
After a day of sun and adventure, there's no better place to unwind than the Chrispy Waterpark Resort in Kolymvari. Our family hotel is located just a short drive from Chania and grants a perfect blend of comfort and luxury.
1. Accommodation: We provide a variety of accommodation options, from well-appointed rooms and suites to private maisonettes. Each room is designed with modern amenities, comfortable furnishings, and balconies that offer stunning views of the sea, gardens or pools.
2. Dining: The resort boasts a range of dining options, including a main buffet restaurant, a tavern and bars. You can savor both local and international cuisine while enjoying panoramic views of the Mediterranean.
3. Relaxation: When you're not exploring Chania or lounging, you can indulge in the resort's waterpark, fitness center, and swimming pools.
4. Activities: For those looking for more adventure, the resort offers numerous recreational activities, including water sports, a tennis and a volleyball court.
Conclusion
The journey from Chania to Elafonisi Beach offers a perfect blend of history, nature, and luxury. Chania's charming Old Town sets the stage for your adventure, while Elafonisi Beach provides a captivating natural wonder. Our resort, with its modern amenities and top-notch services, ensures that your stay is as relaxing and enjoyable as possible. Together, these elements create a Greek island getaway you won't forget soon!